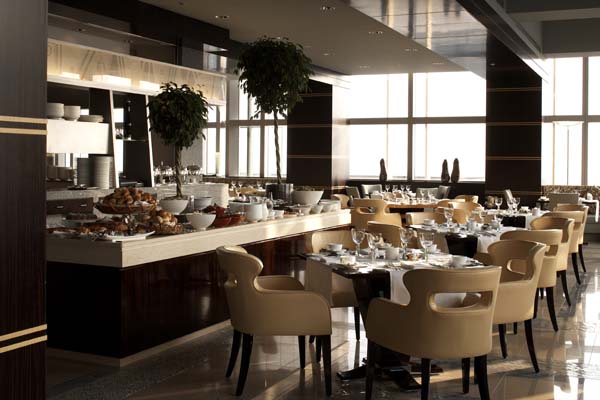 Last week, I had a wonderful lunch at a modern-French restaurant, "Forty Five" which is on the 45th floor of The Ritz Carlton Tokyo.
The hotel is located in the latest Tokyo icon "Tokyo Midtown" in Minato-ku, Tokyo.
The restaurant on the 45th floor was like another world!
The view from the window really impressed me.
Tokyo Tower is right in front, and you can see whole Tokyo like a diorama from there.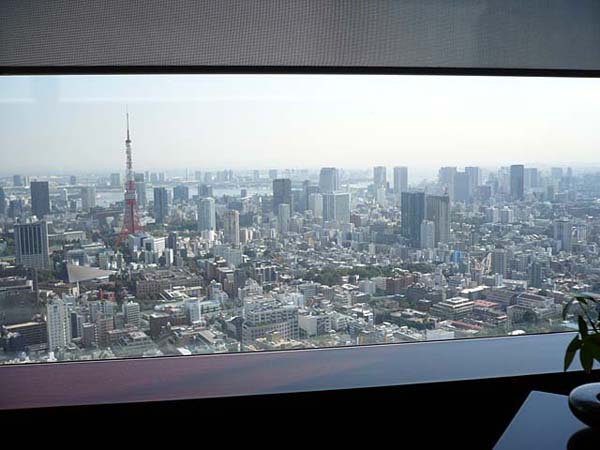 Isn't it awesome?
I was like already satisfied enough with the beautiful view!!
But I wouldn't miss their delicious meal, so I picked "The Chef's Table Lunch Buffet."
It is the course menu that The Ritz Carlton Tokyo features now.
Guests can select a main course the Forty Five burger, truffle and mushroom penne, crab risotto, seared fish, roasted chicken and minute steak.
The hors d'oeuvre and the desserts are at the buffet.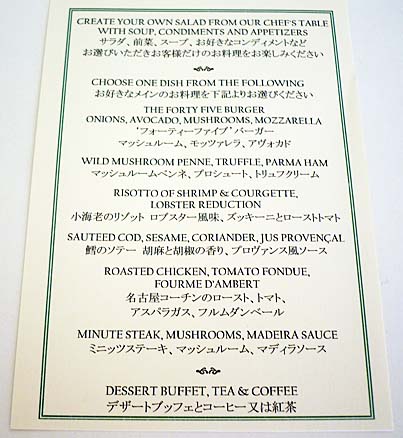 For hors d'oeuvre, I mainly picked vegetables.
There are many choices of fresh vegetables and cold dishes.
Organic mixed leaf
Onsen egg
Feta Cheese
Marinated smoked salmon
Marinated Seafood
Pasta salad du jour
Beans salad
Steamed chicken & Couscous salad
Marinated Seafood
Quiche of the day
Fish riette
Caprese
Pate of the day
And more…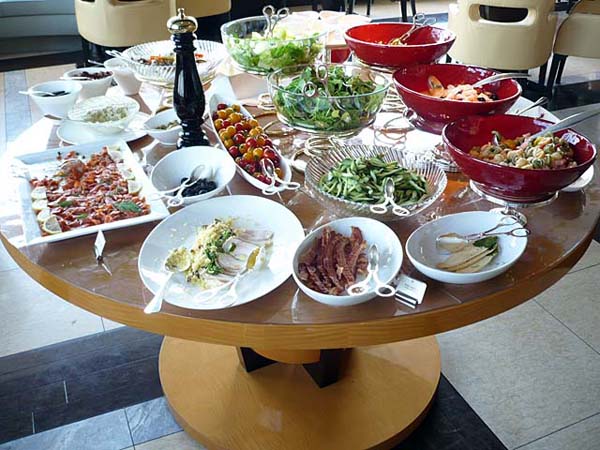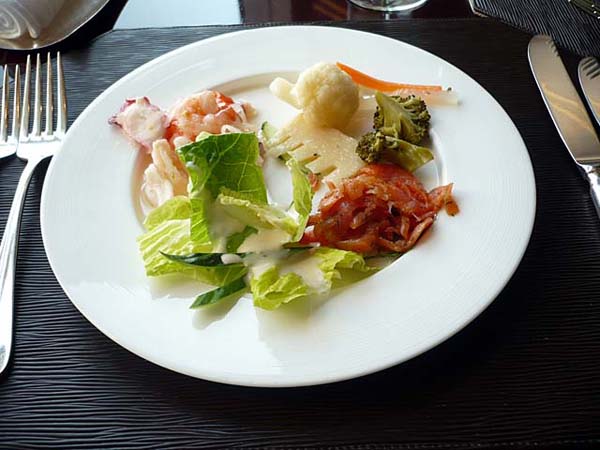 For the main course, I ordered a minute steak, and my company ordered fish (Sauteed Cod) dish.
Both were served elegantly and appetizing. The meat was so flavorful.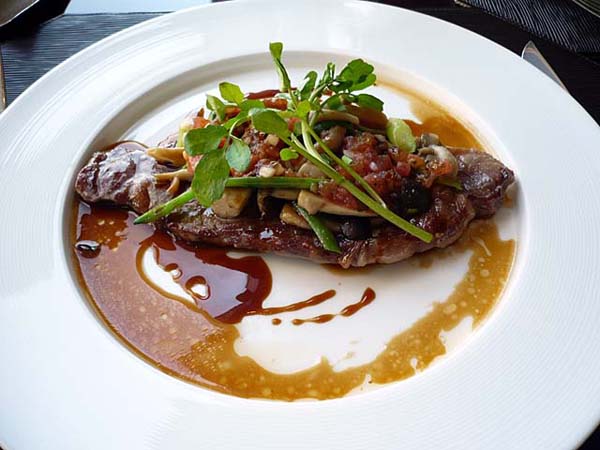 My choice, minute steak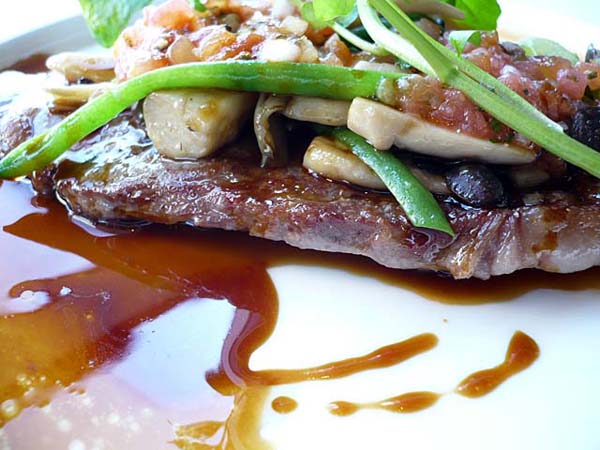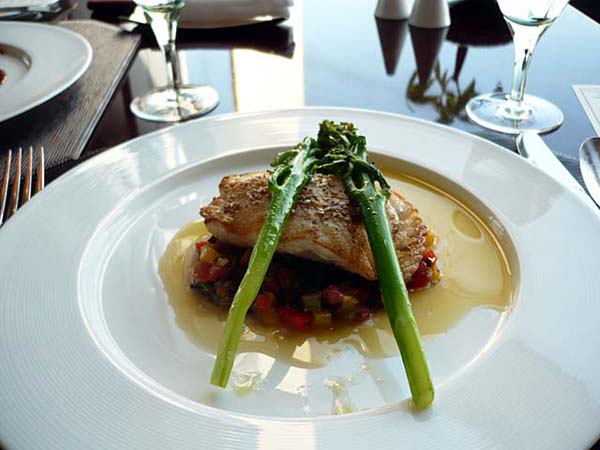 My company ordered, sauteed Cod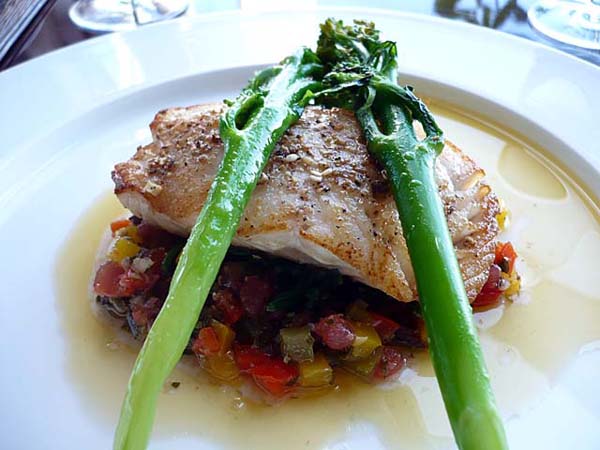 The delicious meal and the great view carried a lively conversation.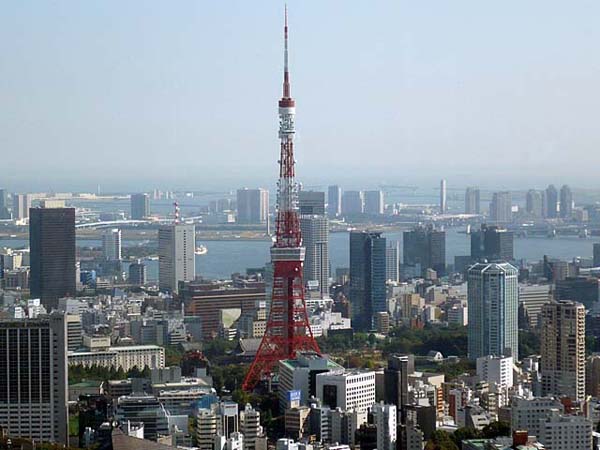 Are you ready for desserts?
A waiter came to our table at the perfect timing, and cleaned the table, and quickly set the table for desserts.
――Fruits, cakes, chocolates, mousse… all kinds of desserts are there. It must be a heaven for sweets lovers 🙂
Assorted chocolates/truffles
Fresh fruit
Roll cake
Apricot tart
Pear tart
Passion Fruit cakes
Mango pudding
Chocolate Mousse
Choux Cream
Macedonia
Tiramisu
Maple Sifou Cake
Dacquise with praline
Macaroon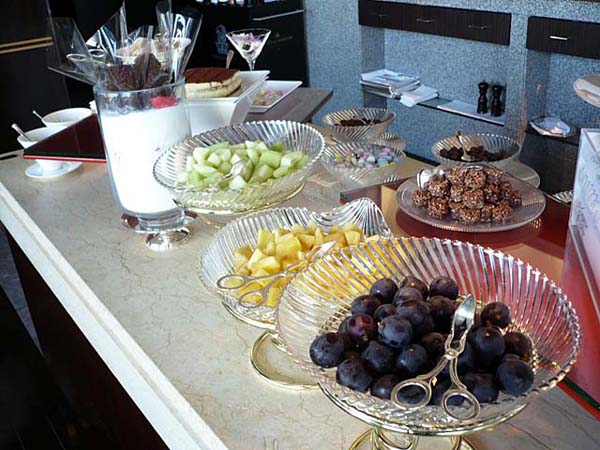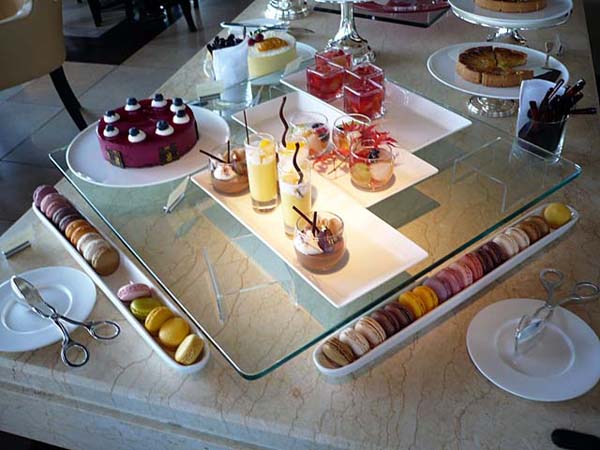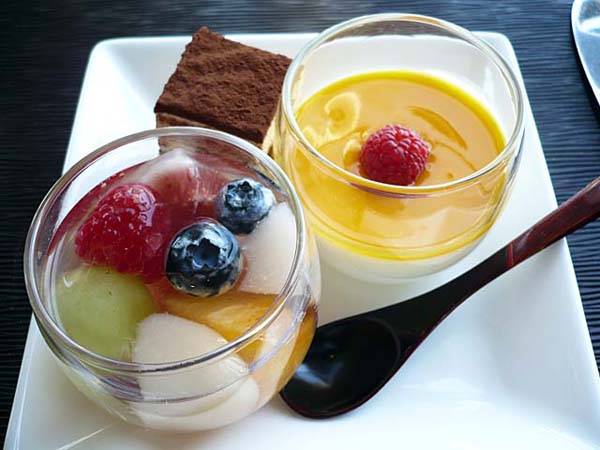 We had coffee to complete this wonderful lunch. It was a gracious time and I am more than satisfied!!
"Forty Five" is absolutely five stars to me.
1st star: The Great View
As you can see in the picture, it has the great view or downtown Tokyo.
I have lived in Tokyo for a couple of decades but I don't know anywhere else that has better view than The Ritz Carlton Tokyo.
2nd star: Variety of Courses
In addition to the variety of dishes at the buffet, different courses are available for breakfast and dinner.
They also offer "Ladies' Monday" course for lunch and "Desert Buffet" from 14:30 to 16:30.
3rd star: Relaxing Space
Large space, high ceiling, open kitchen, and the waiters' great hospitality create a luxurious relaxing space.
I want to call it "mind massage".
While it's a perfect romantic place especially for proposing, they welcome children, and there are large sofas that would be great for a family with little children.
4th star: Japanese Menu
Since The Ritz Carlton is a worldwide developed hotel, I thought they would offer only European cuisine; however, there are Japanese dish in the menu such as onsen egg or Nagoya kochin chicken.
To find out how they created their style in the menu, I asked the Director of Public Relations, Linda Beltran.
She said "Every Ritz-Carlton tries to create a menu that would appeal to their guests while also highlighting those seasonal/fresh items that are unique to the state/country they are located in.  Since 70 percent of our guests are Japanese, it's important to create or include dishes that would especially appeal to this audience.  So, we make every effort to give our guests not only foods that they would consider for a special occasion (those they might not cook at home), but also "favorites" they would enjoy."
5th star: Perfect Location
As I already mentioned, the Ritz Carlton Tokyo is in the most vibrant area in Tokyo, called Tokyo Midtown.
After enjoying having lunch at Forty Five, you can walk around in the stylish architectures or rest in the refreshing garden.
Or after strolling in the Midtown, have gracious dinner at Forty Five?
That sounds good too!!
The night view….VOILA!! 😯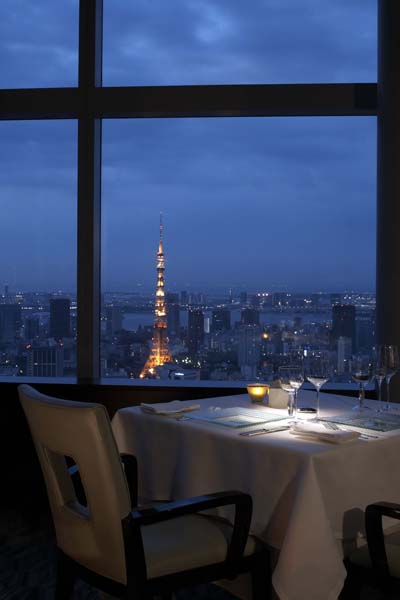 The Ritz Carlton Tokyo is located in the middle of Tokyo, and it's easy to access to other tourist sites.
I strongly recommend tourists from other countries staying at The Ritz Carlton Tokyo.
<Contact for inquiries>
Phone:  +81-3-3423-8000
Reservations & Inquires 0120-798-688
This is JAPAN Style!
You should follow me on Twitter HERE.