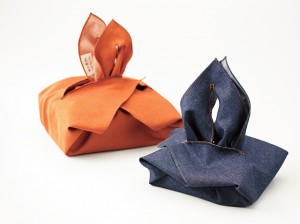 This bag is made of one cloth, Furoshiki (Japanese traditional wrapping cloth).
The bag is so light that it is useful for small shopping, walking,  etc…
Why don't you try a exotic style in your daily fashion?
Perfect for a gift too!
This is JAPAN Style!
You should follow me on Twitter here.

If the eBay link is dead and you have questions about the item, please contact me here.