July 2007, a unique train started running on Kishigawa line in Wakayama city. It is named OMODEN, which is short for Omocha Densha (Toy Train). In the train there are capsule toy machines and toys and figures displayed.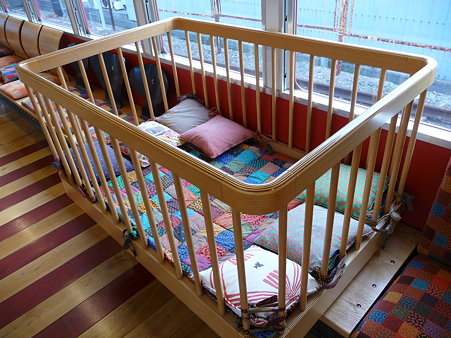 toys in a train posted by (C)『 こー 』
There are ten capsule toy machines, and the passengers can actually buy them. While children are playing with the capsule toys, parents can enjoy the toy gallery.
On a side, there is a crib for mothers to put their babies in it. Some seats have wooden horse faces for children to hold just like wooden rocking horse.
By the way, the rail line has the famous Station Master Cat, Tama!
This is JAPAN Style!

You should follow me on Twitter.