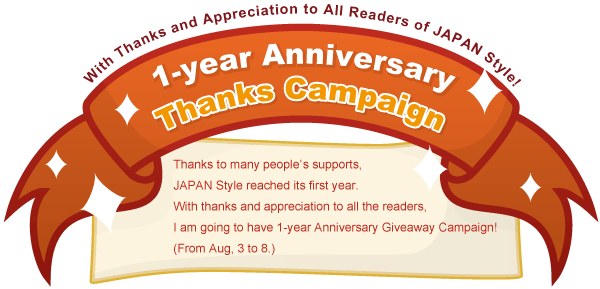 Today is the second day of the free gift campaign (to see the first gift, click HERE).
Today's gift is "sushi magnet" ! (brand new).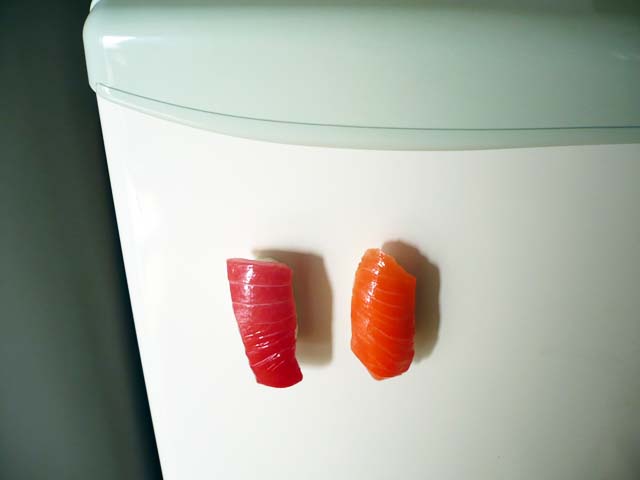 These magnets are imitation food sample, and made just look like real sushi. If you weren't told, you would think they were real.
They will stand out on a refrigerator! Needless to say, you can't eat them, please be careful!
The gift will be a 2-piece set of "tuna" and "salmon."
I will give the set to one winner out of the participants who got right answer of a quiz.
Here is the quiz.
"At a blood donation room in Shinjuku, Tokyo, they provide a unique service to the donators. What is it?"
The hint is in this post.
To apply for the gift, write the followings and send through the URL below.
1. Your name
2. Sex
3. Nationality
4. Email address
5. Shipping address
6. The name of the gift and the answer of the quiz
7. Comments on Japan Style (if any)
Application URL: http://www.japanstyle.info/?page_id=20
I look forward to your application! Good luck!
The winners will be announced on August 12!
See you tomorrow! 😉

You should follow me on Twitter.