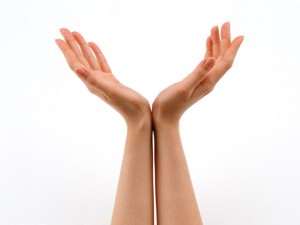 This is a weekly headline round-up of the posts titled [Japan after Quake] on our Facebook page.
[Jul. 25] For elderly people living in temp housing, NPO starts peddling style support w/trolley full of necessities.
http://headlines.yahoo.co.jp/hl?a=20110725-00000020-mai-soci
This service began in Soma city, Fukushima, and now covers all temporary housing areas. The NPO not only sell things, but also have a lot of conversations with elderly people for their mental care.
[Jul. 26] To cheer up kids, Finnish Santa Claus in "cool biz" visits disaster stricken areas 🙂
http://sankei.jp.msn.com/life/news/110725/trd11072514490017-n1.htm
He visited several evacuation centers and schools and give out some sweets to children.
[Jul. 27] Self Defense Force's missions in Iwate pref. complete; farewell ceremony is held.
http://www.iwanichi.co.jp/ken/item_25050.html
The mayor expressed his gratitude for Self Defense Force members' great help, and over 300 city hall staff saw them off.
[Jul. 28] Charity exhibition of Tohoku products begins in business district, Otemachi in Tokyo.
http://sankei.jp.msn.com/life/news/110728/trd11072815380021-n1.htm
Fresh vegetables and fruits, and some other Tohoku local specialty products were sold, and many office workers visited there.
[Jul. 29] From Aug., TOSHIBA begins scholarship program for 3.11 victims.
http://japan.internet.com/busnews/20110729/13.html
The scholarship is available to Iwate, Miyagi, and Fukushima college students affected by disaster.
[Jul. 30] Tohoku earthquake revival lotto on sale! All sales go to charity.
http://www.yomiuri.co.jp/national/news/20110730-OYT1T00553.htm
The man standing at the lead of the line claims, "I'm from Tohoku. If I won this lotto, I would like to donate some to charity.
[Jul. 31] All evacuation centers are closed in Sendai city. On the worst days, over 100,000 people lived at 290 centers.
http://sankei.jp.msn.com/life/news/110731/trd11073118300016-n1.htm
Sendai city has prepared 1,062 temporary prefabricated houses, 7,734 private rented accommodations, and 189 public accommodations for victims.
This is JAPAN Style!