The other day, I reported my trip to Mt. Takao. Today I want to show you some pictures taken at view points in [W:Nihondaira], [W:Shizuoka Prefecture].
Nihondaira is one of the "Japan's 100 tourist spots". The scenery there is beautiful and the ropeway is famous.
This is a report by another blogger.
Let's look at the pictures!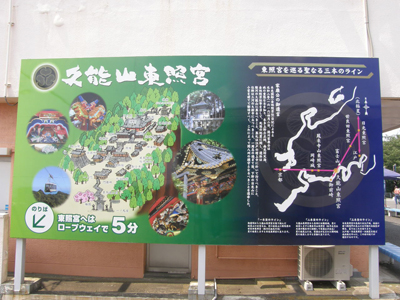 The blogger headed for the Kunozan Tosho-gu, which is connected with Tokugawa Shogunate.
To get there, he had to take a ropeway.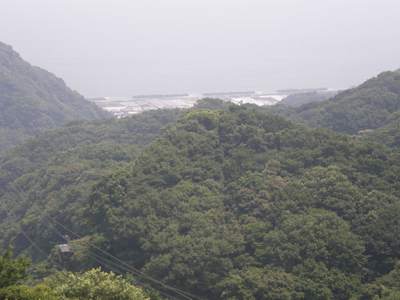 The view was great.
A ropeway was approaching to the station.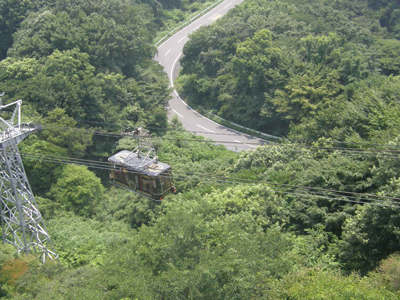 Hmm? The design is kind of strange…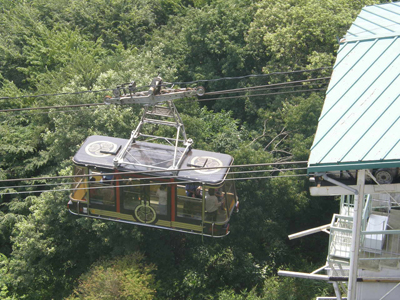 Interestingly, it is designed like a palanquin and has Tokugawa Shogunate's hollyhock crest.
It is because the shrine is the original burial place of [W:Tokugawa Ieyasu].
This is the hollyhock, the family crest of Tokugawa Shogunate.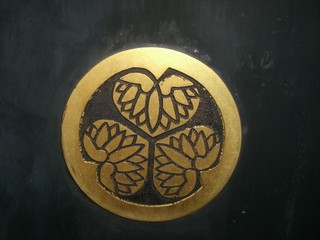 Wow… it is a quite unique ropeway.
Your countries must have uniquely designed ropeways too, if you do, please tell me!
Source: Daily Portal Z
This is JAPAN Style!

You should follow me on Twitter.