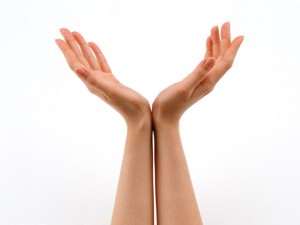 This is a weekly headline round-up of the posts titled [Japan after Quake] on our Facebook page.
[Feb. 20] Photo exhibition of babies born on 3.11 begins.
http://www.yomiuri.co.jp/dy/national/T120213004771.htm
Please do check out this video too>>http://www.youtube.com/watch?feature=player_embedded&v=liJPOxPT1-o
[Feb. 21] Japan clears up only 5% of tsunami rubble.
http://www.theprovince.com/news/Japan+clears+only+tsunami+rubble/6183187/story.html
Japan has cleared up just five per cent of the rubble left by last year's earthquake and tsunami, the government said, amid fears it has been contaminated following the Fukushima nuclear accident.
[Feb. 22] Photos restored after Japan tsunami to return home.
http://www.bbc.co.uk/news/world-asia-17121459
Thousands of photos have been retrieved during clean-up operations following last year's tsunami in Japan.
[Feb. 23] 'Miracle' pine tree that survived Japan tsunami is dying.
http://www.firstpost.com/fwire/miracle-pine-tree-that-survived-japan-tsunami-is-dying-222510.html
"We didn't have any hope at the time. So even having one survive really was like having a beam of light shining through the darkness," said 47-year-old Seiko Handa.
[Feb. 24] New technology can remove 99.9 percent of radioactive cesium in soil.
http://mdn.mainichi.jp/mdnnews/news/20120224p2a00m0na022000c.html
Taiheiyo Cement Corp. and the National Agricultural Research Center in Tsukuba, Ibaraki Prefecture, devised the groundbreaking technique to drastically cut cesium in contaminated soil.
[Feb. 25] Japanese Art Shifts in Response to Tsunami Disaster.
http://www.thejakartaglobe.com/lifeandtimes/japanese-art-shifts-in-response-to-tsunami-disaster/500287
The so-called "Post-3/11" movement has taken its inspiration from images of tsunami-ravaged townships and grief-stricken victims in the aftermath of the the worst tragedy to hit the nation since World War II.
[Feb. 26] Violin partially made of tsunami driftwood to tour the world in musical 'relay'.
http://mdn.mainichi.jp/mdnnews/news/20120226p2g00m0et011000c.html
A single violin, partially made of driftwood from disaster-stricken areas following the March 11 tsunami, will be played by 1,000 world renowned violinists in a series of "musical relay" concerts held around the globe.
This is JAPAN Style!