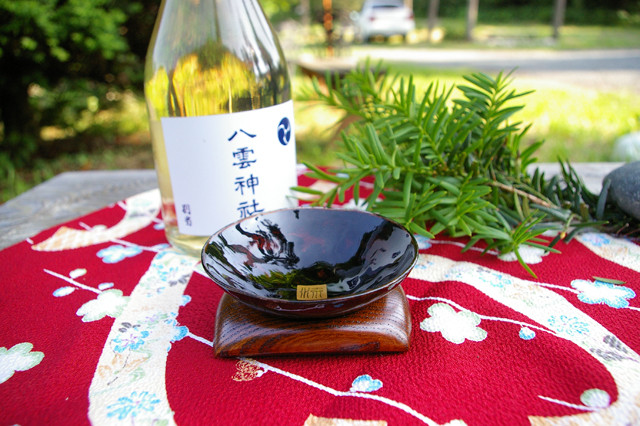 Studio RYU (located in Shizukuishi), a Japanese iron jewelry and accessories company, has recently started a new technique to create beautiful metal art pieces. The collection of Japanese iron that is made with this technique is called "JAPAN IRON".
Today I would like to introduce to you a new piece in this collection called the Japanese Style Sake Cup.
Simple, yet beautiful, the Japanese Style Sake Cup is made with traditional iron welding techniques and finished with a lacquer cover for a smooth and shiny look. The cup is lightweight and it fits comfortably in one's palms. It's the perfect way to enjoy sake!
Whether you use it for a sake cup, a dish, or simply a piece of art to display, the Japanese Iron Sake Cup is the perfect item to use if you want to spend a relaxing pastime.
Below is a video made by the producer of this product, showing the method of creating iron works. The process is very beautiful, so please take a look if you have the time!
We are selling this on our ebay store. Don't miss out!

If the eBay link is dead and you have questions about the item, please contact me HERE.
This is JAPAN Style!