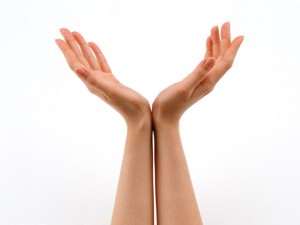 This is a weekly headline round-up of the posts titled [Japan after Quake] on our Facebook page.
[Aug. 29] After quake, Japan's major firms are increasingly embracing their employees telecommuting from home.
http://timesofindia.indiatimes.com/tech/careers/job-trends/Tsunami-More-Japanese-firms-embrace-teleworking/articleshow/9785627.cms
The main purposes are to meet workers' family needs and to cut greenhouse gases emitted through commuter transportation.
[Aug.30] Athletics' governing body IAAF makes $250,000 donation to Japan for disaster relief.
http://www.washingtonpost.com/sports/iaaf-makes-250000-donation-to-japan-for-disaster-relief-from-march-11-earthquake-tsunami/2011/08/29/gIQABpEaoJ_story.html
The IAAF President Lamine Diack was in Tokyo only a few days after the disaster and says he was moved by the resilience of the Japanese people.
[Aug. 31] Japanese tsunami benefits Pure Wafer Corp.
http://www.sharecast.com/cgi-bin/sharecast/story.cgi?story_id=4475989
[Sep. 1] The number of bankruptcies related to 3.11 disaster is over 300 cases in six months.
http://response.jp/article/2011/09/01/161621.html
Indirect cases: 280 / direct cases: 24.
Tokyo: 59 / Hokkaido: 28 / Iwate: 21 / Aichi, Fukushima, Osaka: 13 each / Shizuoka, Fukuoka: 12 / NIigata: 11
[Sep. 2] B'z, Linkin Park rock fans in Los Angeles to aid disaster-hit Japan.
http://mdn.mainichi.jp/arts/news/20110901p2g00m0et128000c.html
The roughly 1000 in attendance were fans who each donated more than $500 (about 38,000 yen) for Japan's disaster relief through "Music for Relief," a nonprofit organization founded by Linkin Park in 2005 to provide aid to victims of natural disasters.
[Sep. 3] More schools 1st refuge for kids in disaster.
http://www.yomiuri.co.jp/dy/national/T110902004976.htm
Taking lessons from the Great East Japan Earthquake, an increasing number of schools are considering keeping students at school instead of letting them go home to keep them safe in the event of a similar disaster.
[Sep. 4] Small temporary shopping street opens on school grounds. Iwaki city, Fukushima.
http://www.kahoku.co.jp/news/2011/09/20110904t65002.htm
Eleven small local shops and restaurants start their business here.
This is JAPAN Style!