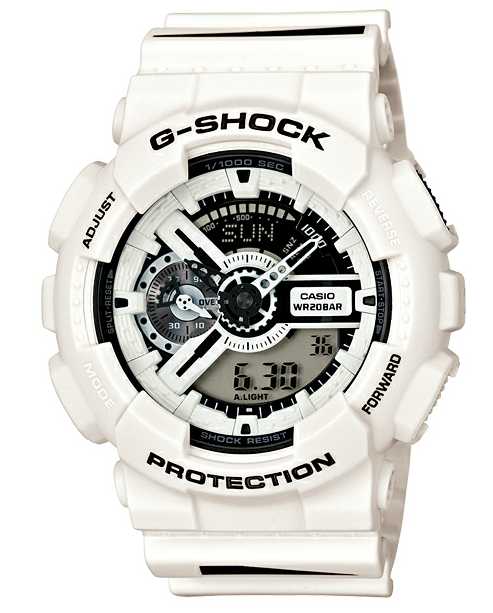 G-SHOCK watches of CASIO always please us with new models, which come out one after another. I assume some of you have some G-SHOCK watches, and some even can be a serious collector of them. As for myself, I actually have one orange G-SHOCK although it is a quite old model.
Good things about G-SHOCK are not only tough and fashionable, but they sometimes release limited edition by collaborating with the fashion, music and art world.
This time, I would like to introduce collaboration model of G-SHOCK with 'Maharishi' of London.
Maintaining usual tough looking of G-SHOCK, this model uses camouflage, which Maharishi's signature pattern. There is engraved brand logo of Maharishi on the back side of this watch. Must-have item for Maharishi fan!
Also, this edition is very special as the package of the watch itself is designed with camouflage pattern, which must be so appealing to Maharishi lovers.
This special collaboration edition of G-SHOCK is available in our shop, so please have a look.
To express my gratitude to all of you, we are selling this product on an auction basis, starting at 1 dollar (Go our ebay store).
Don't miss it!

If the eBay link is dead and you have questions about the item, please contact me HERE.
This is JAPAN Style!