Jinbei posted by (C)megumi327
Do you know jinbei?
It looks like kimono but instead of one long clothe, jinbei is a two-piece with kimono top and half shorts, and usually made of cotton or hemp.
In Japan, it is one of the popular father's day gifts this year.
It was traditionally a men's night ware but recently often worn by young children and women as home ware.
Jinbei for women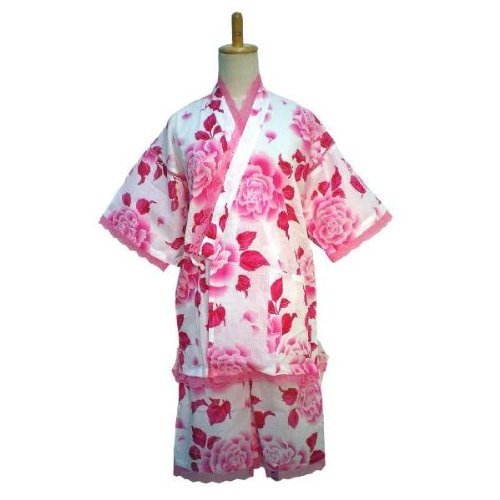 This flower printed jinbei glows in darkness!
It's going to be perfect for firework display or summer festivals which are usually held in night time.
Just as pets owner put Santa Clause's costumes on their pets , sometimes Japanese pets are put jinbei.
Here are picture of pets wearing jinbei.
A dog wearing jinbei. The other one wears pink yukata.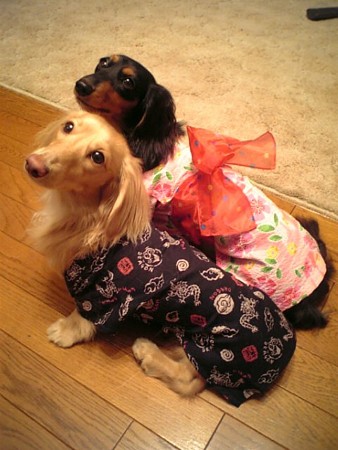 080720_191712 posted by (C)HITON
A cat wearing jinbei.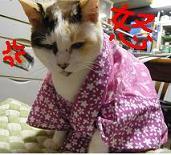 cat jinbei posted by (C)cyo-mei
They are cute but on the cat looks grumpy. It says "angry" on the picture LOL.
They never know how it feels good to wear jinbei after taking bath!
This is JAPAN Style!

You should follow me on Twitter.