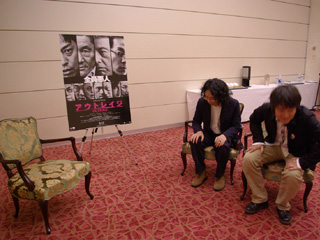 Today, I want to share this fantastic report by Daily Portal Z, which is a resource site for this blog.
Amazingly, they interviewed with a famous Japanese film director, [W:Takeshi Kitano]!
Not so long ago, his latest work "OUTRAGE" was released, and this interview is officially to promote this film; however, the interviewers' main purpose was different.
The report start!
Kitano is a world known film director now but he was originally a comedian in Japan (he still hosts TV shows).
He has been very successful as a comedian and has his popular comedy acts; stumbling, bumping his head on a microphone, and "komanechi".
At the occasion, the blogger wanted to get some tips of his comedy acts from the comedian more than anything, so he practiced the acts at a studio.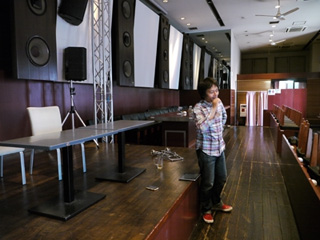 The blogger practicing stumbling at a spacious studio.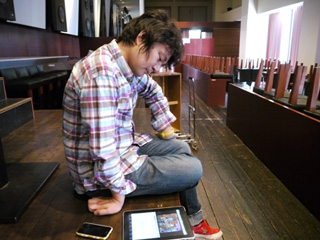 Using iPad and iPhone, he looked for the video of the stumbling act on YouTube
but he couldn't find any.
Anyway, he practiced a lot before the interview.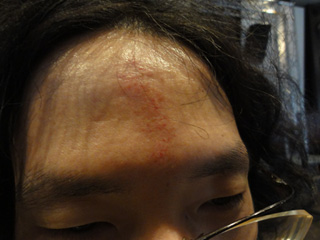 The blogger practiced hard till almost bleeding (LOL).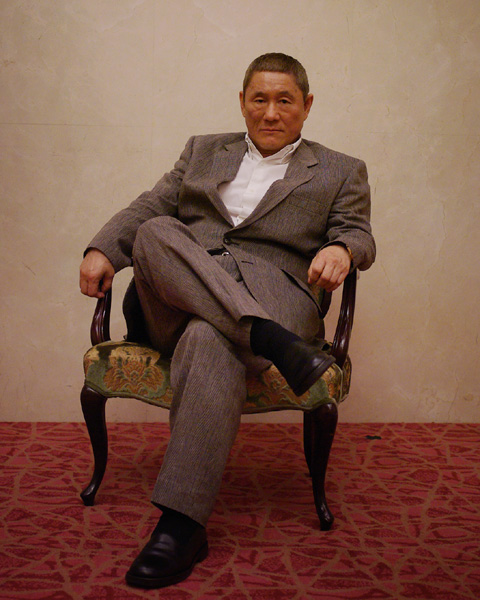 And the time comes!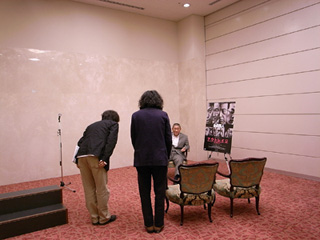 There he comes!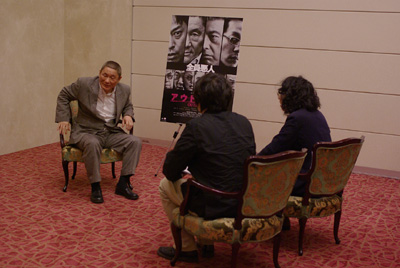 Interview started.
According to the blogger, contrary to his expectation, Kitano was gentle and listened to the interviews' stories while showing his interest in them.
But there were more than 10 serious looking entourages including his manager, publicity man, and some important people standing behind the interviewers, and their silent pressure was powerful, like they were saying "Don't ask him something stupid" silently to the interviewers back (LOL).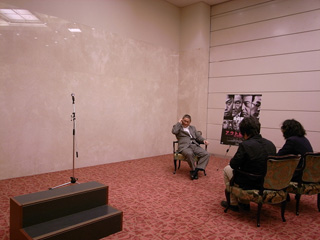 The interviewers were watching for a chance to talk about the comedy acts.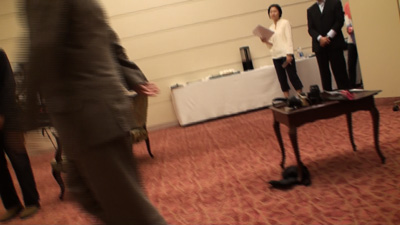 Oh, he stood up!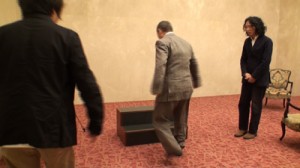 "First you sweep your foot with the other foot, and…"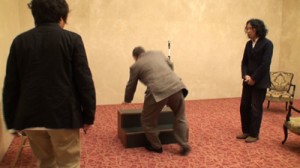 "miss the step."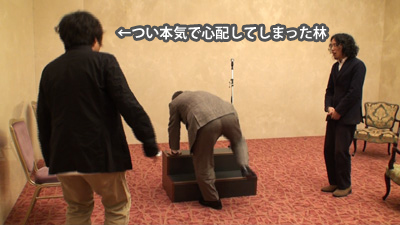 Even though they knew it is an act, they got uneasy at him.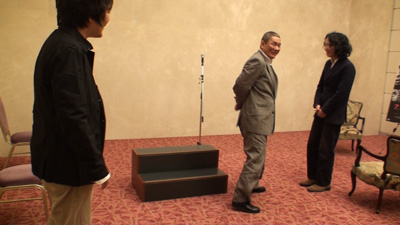 Of course he is ok.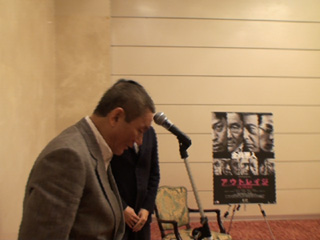 I see. He hits his upper forehead!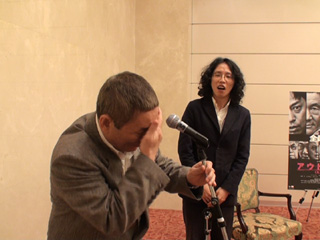 He is good at pretending to be pain.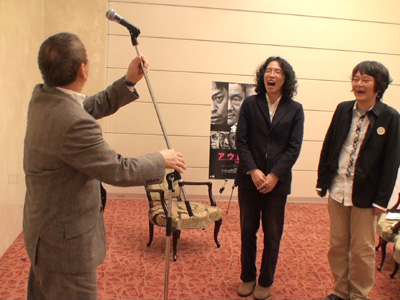 Kitano taught them another gag; setting microphone high for a short person.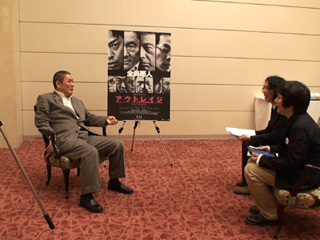 By the time, the atmosphere in the room got loosen up.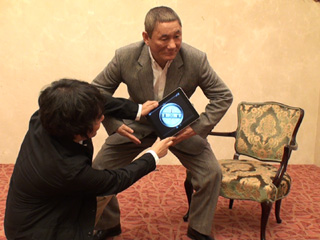 The last but not least, "komanechi" !!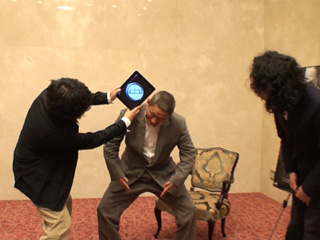 They measured the angles.
The angle between the hands was 36 and neck was 45 (LOL)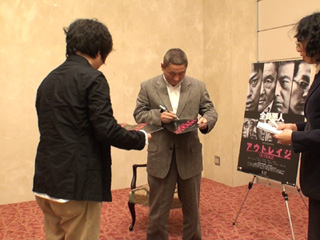 At the end of the interview, they got his autograph.
The report ends.
Daily Portal Z provides silly information that no one else posted before, and knowing that, Kitano told the interviewers "I like silly things. Good luck."
It made them really happy.
Source: Daily Portal Z
This is JAPAN Style!

You should follow me on Twitter.