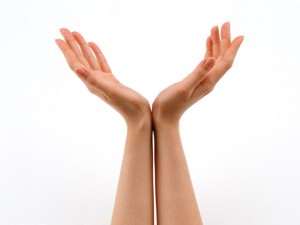 This is a weekly headline round-up of the posts titled [Japan after Quake] on our Facebook page.
[May 30] 170 foreign language school students in Tokyo & Sendai joined volunteer work.
http://headlines.yahoo.co.jp/hl?a=20110528-00000012-rcdc-cn
Those students are from China, Korea, Taiwan, Mongol, Myanmar, Vietnam, America, France, and Romania, etc. People in the disaster stricken areas thanked them and said, "they speak Japanese very well and help us a lot".
[May 31] EU President wrote "haiku". The three disasters/ Storms turn into a soft wind/ A new, humane wind.
http://www.afpbb.com/article/life-culture/culture-arts/2803197/7276854?utm_source=afpbb&utm_medium=topics&utm_campaign=txt_topics
EU president, Herman Van Rompuy, read this haiku for Japan which was stricken by three huge disasters; tsunami, earthquake, and nuclear plant accident. Van Rompuy is known as a haiku lover.
[Jun 1] Golf/country clubs in East Japan are having hard times. 30~50% fewer players.
http://www.iza.ne.jp/news/newsarticle/sports/golf/509273/
They are trying various strategies to lure more players back, but still having a hard time.
[Jun 2] Water purification system w/component from "natto" works for radioactive pollution.
http://zasshi.news.yahoo.co.jp/article?a=20110524-00000013-pseven-soci
This is the system that was originally developed to purify the water of Biwako lake in Kansai (west part of Japan).
[Jun 3] Foreign students join annual rice-planting not far from damaged nuclear plant.
http://headlines.yahoo.co.jp/hl?a=20110525-00000011-rcdc-cn
60 students from Asian countries such as Thailand, Vietnam, China, Korea, Sri Lanka, and the Philippines challenged rice-planting in Koshigaya city, Saitama pref. This city is located only 270km from the damaged nuclear plant. They are also planning volunteer activities in disaster stricken areas.
[Jun 4] Sumo wrestlers visit disaster stricken areas.
http://sankei.jp.msn.com/sports/news/110604/mrt11060418260003-n1.htm
One hundred of sumo wrestlers visited Iwate pref and served "chanko nabe" (sumo wrestler style stew) for 1,500 people.
[Jun 5] Super Cool Biz. Power saving is crucial. But how much casual can we be at work?
"Gov't pushes for more casual dress with 'Super Cool Biz,' but will companies cooperate?" The source article in English available here 🙂 >> http://mdn.mainichi.jp/features/news/20110604p2a00m0na021000c.html
This is JAPAN Style!