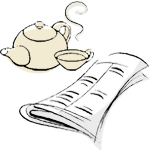 — ABOUT  Wasabi Stories… —
"There are various things more important than money"
Today's story teller is a professional skier and alpinist, Gouta Miura.
His story is about "the South Pole".
In 1914, an Irish explore, Ernest Shackleton advertised for members of his expedition to cross Antarctica.
It said "Members for an Adventure Wanted. Low-paid, severe cold, months long pitch-black darkness, endless danger, and uncertain whether we return safe; however, if we succeed, we will gain honor and fame."
According to Miura, Sir Shackleton's ship was obstructed by ice walls and stuck in the middle of the Antarctic Ocean.
Even the extreme situation, took the great leadership and a year and eight months later, he saved every crew without victim.
His conduct has been a crisis management example not only among explores but in various fields.
Meanwhile, a Norwegian explorer, Roald Amundsen and a British explore, Robert Scott set out for the Antarctic Pole for the sake of their national prestige and pride.
Although, Amundsen reached the point first, Scott lost his life on the way; however, the scientific investigation has been highly appreciated.
Miura's father, [W:Yuichiro Miura] also went romantic adventure to Antarctica.
As he went ahead by skiing, he was almost killed by avalanches but with other members of the expedition team, he climbed the tallest mountain in the Antarctic continent, Vinson Massif.
Today, Antarctic is a tourist destination.
And it is a very important place to predict the future global environment because it's is in high latitude, easily influenced by global warming.
In old times and modern times, Antarctica always excites man's spirit of romantic adventure but at the same time, it is the place to ring "an alarm bell" for the global environment today.
The NIKKEI Sep/26/2009  by Gouta Miura (alpinist)

You should follow me on Twitter.