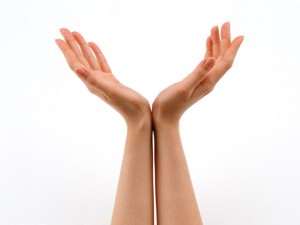 This is a weekly headline round-up of the posts titled [Japan after Quake] on our Facebook page.
[May 7] With no nuclear power, providers fire up thermal plants but remain wary of glitches
http://mainichi.jp/english/english/newsselect/news/20120507p2a00m0na011000c.html
If Japan faces a scorching summer this year, resulting in increased use of air conditioning, the nation will have to depend on thermal power plants to meet electricity demands. However, many of these aging thermal power plants are over 40 years old. With reserve power supplies practically down to zero, the sudden halt of even one power plant could result in a major blackout — leaving power suppliers treading on thin ice.
[May 8] Dual Japanese disasters inspire artists
http://english.vietnamnet.vn/en/arts-entertainment/22053/dual-japanese-disasters-inspire-artists.html
A new art installation at the Japan Foundation Centre explores issues related to the earthquake and tsunami that hit Japan last year.
[May 9] Japan's tsunami-hit Fukushima famous for ramen
http://www.channelnewsasia.com/stories/eatndrink/view/1199980/1/.html
Kitakata Fukushima Prefecture, Japan: Apart from being known for having bore the brunt of last year's earthquake and tsunami, there stands a popular ramen shop in the Japanese prefecture of Fukushima.
[May 10] After The Quake, Japanese Shop For Survival
http://www.npr.org/2012/05/10/152346466/after-the-quake-japanese-shop-for-survival
Walk into any large Japanese retailer nowadays, and you might think Japan had become a nation of survivalists.
[May 11] [Japan after Quake] Japan's Softbank Carrier Unveils Earthquake-Proof Floating Cell Towers
http://www.gizmodo.com.au/2012/05/japans-softbank-carrier-unveils-earthquake-proof-floating-cell-towers/
To protect its invaluable telecommunications network the next time around, Japanese carrier Softbank will deploy an emergency balloon network.
[May 12] [Japan after Quake] Engineer who survived tsunami plans floating car
http://www.japantimes.co.jp/text/nn20120511f3.html
A former Toyota Motor Corp. engineer who almost died in the March 2011 tsunami is developing a floating vehicle in Ishinomaki, Miyagi Prefecture, to give drivers a better chance of surviving similar disasters in the future.
[May 13] Tsunami-hit city back in full bloom for Mother's Day
http://ajw.asahi.com/article/behind_news/social_affairs/AJ201205110064
NATORI, Miyagi Prefecture–With business in full bloom, carnation growers in this tsunami-stricken city are once again busy shipping their flowers prior to Mother's Day on May 13.
This is JAPAN Style!