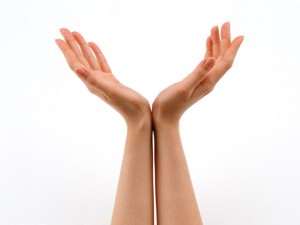 This is a weekly headline round-up of the posts titled [Japan after Quake] on our Facebook page.
[May 17] "DREAMS COME TRUE" releases an album in June. All sales will go to charity.
http://headlines.yahoo.co.jp/hl?a=20110510-00000345-oric-musi
A very popular duo, DREAMS COME TRUE will release "THE SOUL FOR THE PEOPLE ~The Tohoku Earthquake Support Greatest Hits~"  on June 29th. All sales from this album will go to Red Cross Japan for long-term support.
[May 18] Communities suffer due to rapid decrease in the number of volunteers after GW holidays.
http://sankei.jp.msn.com/affairs/news/110509/dst11050920560019-n1.htm
In the beginning of Golden Week, Iwate prefecture accepted 2,793  people as volunteers, but there were only 1,486 at the end of the holidays. Promotions for "volunteer day off" may be necessary.
[May 19] Disaster financing system for small & medium businesses: Requests for assistance increasing.
http://sankei.jp.msn.com/affairs/news/110509/dst11050912450009-n1.htm
Between the end of March and the end of April, 430 companies used the financing system and obtained ¥7,070,000,000 (US$86,435,000) of loans in all.
[May 20] TOTO sends 500 handy toilet-shower devices to Iwate pref.
http://www.nishinippon.co.jp/nnp/item/241558
There are still many people leading inconvenient lives, and this small device will make their lives much easier.
[May 21] Drawings by brothers who lost their mother. Tsunami is represented as a dinosaur.
http://mainichi.jp/select/weathernews/news/20110512k0000e040042000c.html
A picture-story (kamishibai) teller asked Miyagi children to draw or write anything they feel. Besides these brothers' drawings, many letters and other drawings were collected. There were also many thankful messages for the support from other areas or countries.
[May 22] Women's desire for marriage intensifies due to loneliness anxiety.
http://www.j-cast.com/2011/04/17093282.html
The number of inquiries by women to matrimonial (match-maker) services have increased 15% since last year. Also, sales of engagement and marriage rings are picking up.
This is JAPAN Style!