Yesterday on my Facebook page, I made a lot of posts about the earthquake. Let me collect them and add some more info here. Please read this through especially if you are in Japan now.
[Websites for useful info]
* Google Crisis Response webpage: 2011 Japanese Earthquake and Tsunami
You can learn>> how to use local Japan emergency dials / alarm and warning info / disaster message boards info and so on.
* List of Embassies and Consulates in Japan
Contacting them will help to let your family know your safe.
* 10 tips for earthquake safety (PDF file)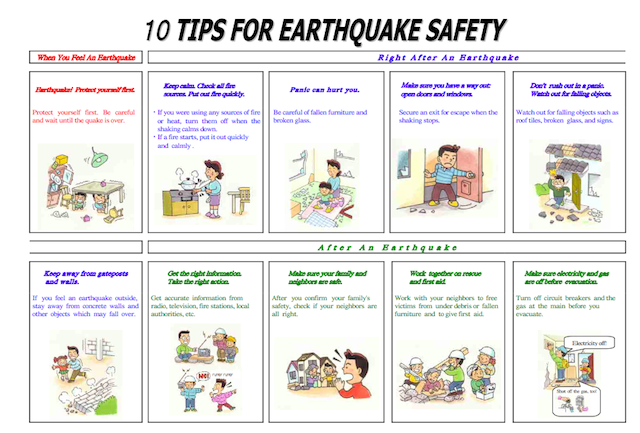 Get correct info and  take the right actions.
*10 ways to prepare for an earthquake (PDF file)
Even if the area you live in was not hit by the earthquake this time, you can't be too careful.
[Other info]
* We are suffering electricity shortage, so we'd better avoid using unnecessary electricity and prepare dinner before dark.
(Even for people living in other regions, conserving electricity also helps to supply electricity to Kanto and Tohoku regions. Thank you for your cooperation!)
* If you need special milk or rice for children with allergies in earthquake‐stricken areas, try to contact them.
052-485-5208/ info at alle-net.com
Allergy Support Network (Japanese language)  http://www.alle-net.com/
* If you see buildings with RED paper after earthquake, stay away from the buildings immediately. They have possibilities to collapse.
We still have many aftershocks. Please do stay safe!