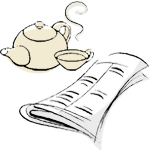 — ABOUT  Wasabi Stories… —
"In any fields, people attack others from outside"
Today's story teller is a professor of political science at Tokyo University, [W:Shinichi Kitaoka].
Through watching opera, he saw how hard to get into the field that has already established by the people there.
Kitaoka's hobby is opera, and he has been to the Metropolitan Opera in New York over 100 times; however, he had never been to the leading opera theater, La Scala in Milan, Italy, till he finally went there to see his friend [W:Kazushi Ono] conducting.
Ono conducted "Macbeth" by Verdi, and his conducting was great.
Unfortunately, one of the singers who were supposed to sing that day canceled due to bad health.
The singer was Leo Nucci, the world best Verdi singing baritone, so the cancellation disappointed the audiences so much; they were in cold mood.
When Mrs. Macbeth hit wrong key, they immediately started booing.
Next day, he went the theater again to watch "Il trittico" by Puccini.
To his ears, the performance was ordinary and nothing really special, but the performer got storm of applause.
Kitaoka suspected that the singer was a local.
Kitaoka's word
"The 'home' is scary and unfair. The people come to the 'home' of something from outside must break through the wall with all the power they have. Mr. Ono has the power. Not only in music field, but in many different fields, many Japanese people have broken those traditional walls."
The NIKKEI Aug/13/2009  by Shinichi Kitaoka (a professor at Tokyo University)
You should follow me on Twitter HERE.