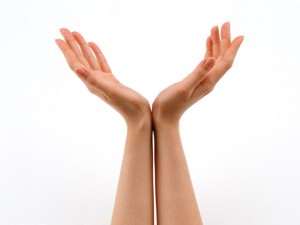 This is a weekly headline round-up of the posts titled [Japan after Quake] on our Facebook page.
[Apr. 9] 35 prefectures, cities in Japan positive about taking debris from 2011 earthquake, tsunami
http://news.bostonherald.com/news/international/asia_pacific/
Removing the millions of tons of debris dumped by the March 11, 2011, earthquake/tsunami disaster is considered critical to helping reconstruction of these hard-hit areas.
[Apr. 10] Japan's Tohoku disaster motivates new teacher
http://news.asiaone.com/News/AsiaOne%2BNews/Asia/Story/A1Story20120410-338653.html
When the Great East Japan Earthquake occurred last year, Akahira was temporarily assigned to Shizugawa Primary School in Minami-Sanriku in the prefecture. She stayed at the school for a week with children who had lost their homes in the tsunami. Her experience strongly motivated her to become a primary school teacher to further support children.
[Apr. 11] Japan's tsunami-hit town raises yellow handkerchiefs with wishes
http://www.firstpost.com/fwire/japans-tsunami-hit-town-raises-yellow-handkerchiefs-with-wishes-272536.html
Each of the handkerchiefs, placed at sites where tsunami-caused debris has been cleared, bears printed messages or drawings transferred from those sent originally to the northeastern city's Arahama district from well-wishers across the country and overseas.
[Apr. 12]  [Apr. 13] ATMs that read palms to be introduced by Japanese bank-no card needed
http://www.digitaltrends.com/international/handy-new-atms-that-read-palms-to-be-introduced-by-japanese-bank-no-card-needed/
Ogaki Kyoritsu Bank (OKB) said the system, which is set to be introduced in September, was developed by Japanese technology company Fujitsu and functions by analysing the unique vein pattern of an individual's palm.
[Apr. 14] Tsunami-threatened district in Shizuoka Pref. city considers move to high ground
http://mainichi.jp/english/english/newsselect/news/20120414p2a00m0na011000c.html
Many homes in the district are less than five meters above sea level, and the prefecture predicts that if the expected Tokai quake occurs, the area will be hit by a 10.4-meter tall tsunami.
[Apr. 15] Tsunami survivor trades life in Japan for E. Idaho
http://www.idahostatesman.com/2012/04/14/2074913/tsunami-survivor-trades-life-in.html
Norimasa Abe sent his daughter to Japan with two return plane tickets and one simple instruction: Bring your grandfather back to Idaho.
This is JAPAN Style!