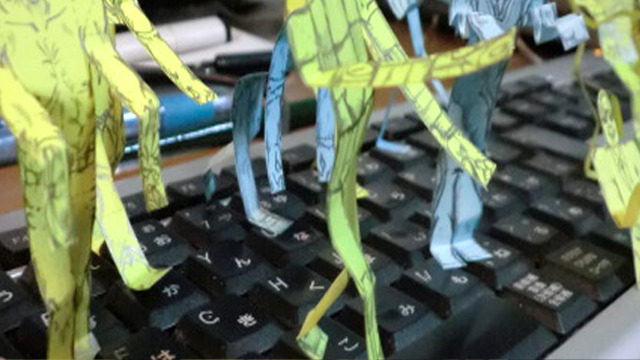 Last time I posted about the unique Post-it pads called "FU Senshi".
Today I would like to share a very fun way to play with them!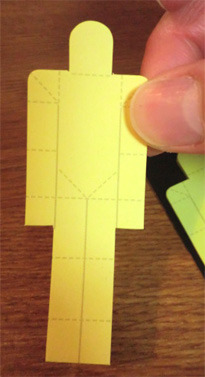 Take one FU Senshi pad.
And draw a face on it. You might recognize this face.
He is someone from the popular manga series Dragon Ball!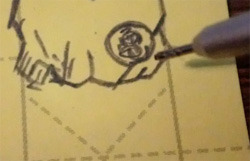 Don't forget the famous mark of kanji letter on his body!
Draw his both muscular arms.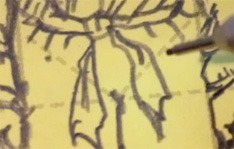 And a belt as well.

Voila! Kuririn from Dragon Ball!
His shoulders are too square and looks a bit different though…LOL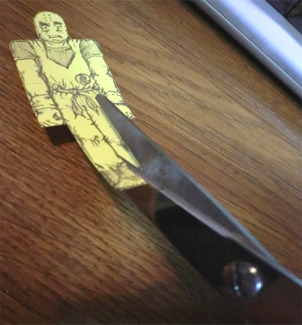 And now here comes the main event from now! Watch closely 😀
Make cuts between his legs / his arms and body.
Fold his joints like this.
Wow… Looking scary!
This is a zombie rather than a soldier.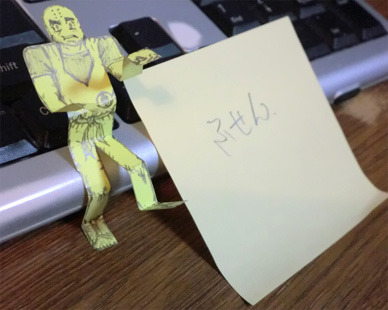 A Post-it soldier (zombie?) and a regular Post-it pad.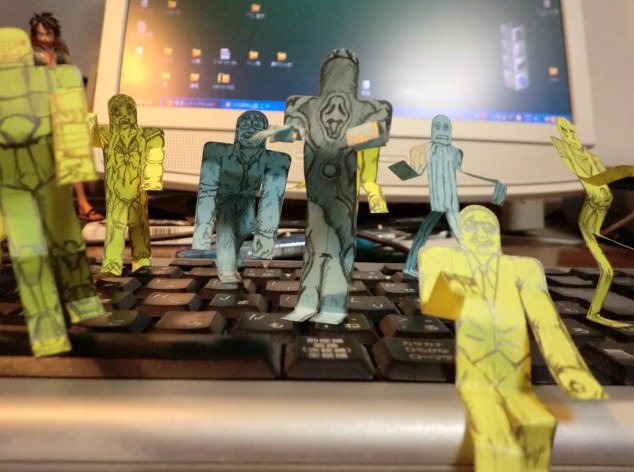 OMG! Post-it soldiers all-star cast!? Zombie apocalypse!?
Looks like Michael Jackson's Thriller. Too scary…
I'm sure I'll I have a nightmare tonight (T_T)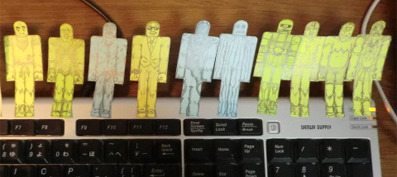 And I recommend you to line up Post-it soldiers, while you're not playing with them, on the edge of your computer like this. You might make good progress at work! 😉
Source: Daily Portal Z
 This is JAPAN Style!