The other day, JAPAN Style introduced a fun notepad that sold at Japanese 100 yen stores.
This is part 2.
If you haven't read the PART 1, please read it.
First, entering a 100 yen shop.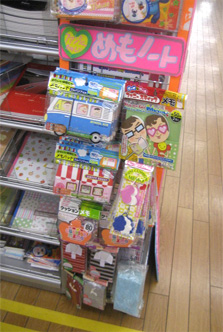 The notepad picked this time is…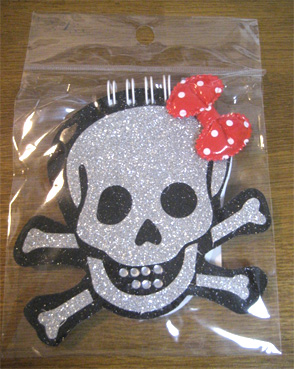 It's obviously a skull… It's shiny.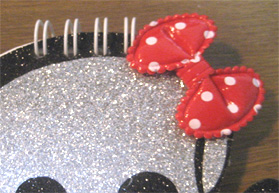 It's wearing a ribbon. What kinda skull is this??

Well. It says "notebook" so I guess it is a notepad.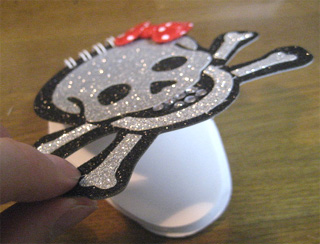 Pinching the bone part and open it.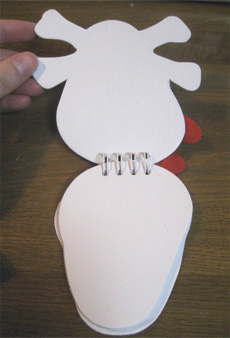 Hmmmm it surely is a notepad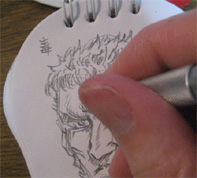 Let me draw something.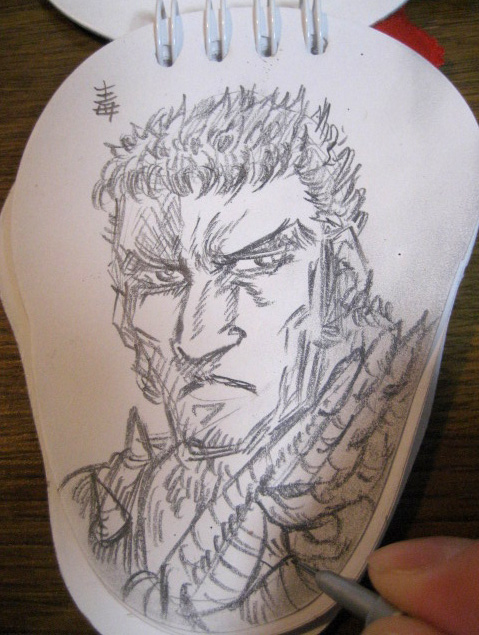 Wow good drawing!

It's Aikei, a character from Japanese manga, "[W:Sakigake!! Otokojuku]".
When I saw it first, I thought it was Raoh from "First of the North Star" lol.
*
This notepad is fun too!
I don't know who would use such notepads. It's a mystery…
Reference:Daily Portal Z
This is JAPAN Style!
You should follow me on Twitter HERE.