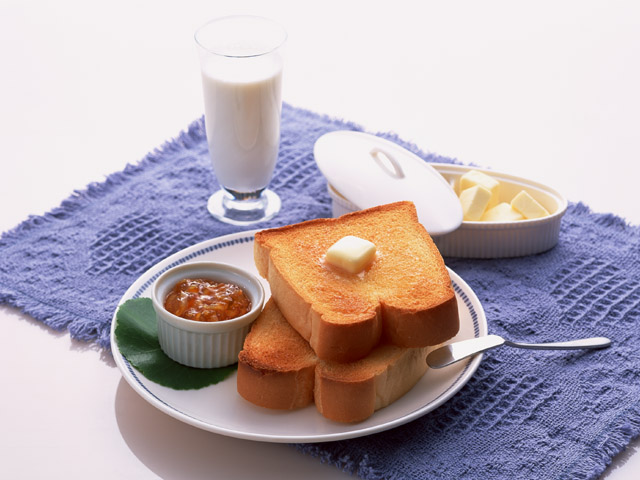 What do you have for breakfast every morning? Personally, I'm not interested in big breakfast; for me its usually just a cereal bar and a cup of coffee. But still, it might be interesting to know what people in various countries enjoy for their breakfast.
Today, let me share an insightful video.  In it, almost twenty countries' breakfasts are introduced. Each breakfast is arranged on a plate and appears quickly in succussion, so don't miss yours!
An American style breakfast appears first. Pancakes, eggs and bacon. Yes, that's what I imagined as the basic American breakfast 🙂
Oh, here comes Japan!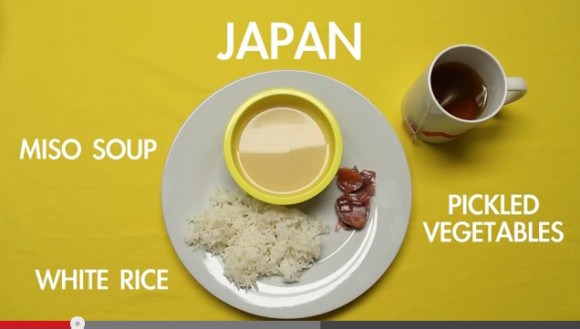 Hmm… Hmmmmm? It's not totally wrong, but something looks odd. Definitely white rice, miso soup, and pickled vegetables are necessary for the typical Japanese breakfast. But it still looks iffy. Maybe it's because there seem to be no ingredients in the miso soup, or that the pickled vegetables are the wrong kind?
Did you find your country's breakfast in the video? How did it look? It might be also a bit "iffy" as compared with an authentic version. I was a little surprised that the Italian breakfast was so small – just a bread roll and some jam? I would like to ask our subscribers living in Italy if this breakfast introduced here is a true representation. (I'm just simply thinking that Italian people are gourmets and eat more varieties of food, even for breakfast!) Personally, the Vietnamese breakfast looks good to me, because I love noodles in soup! Which one looks attractive to you 🙂 ?
Source: Youpouch
Author: Junko