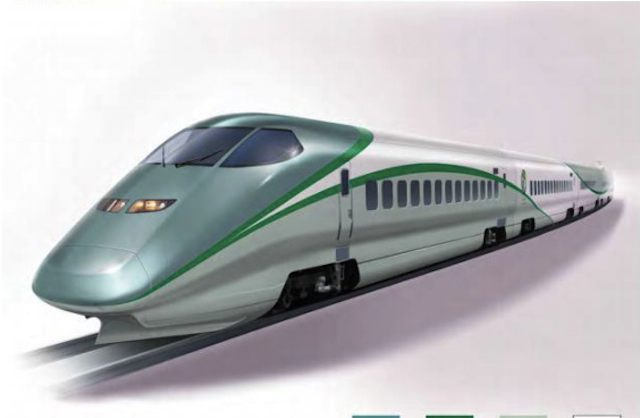 Do you like onsen, the Japanese style hot springs? How about traveling on a shinkansen bullet train? A lot of foreign tourists would love to experience both, adding them to their to-do list for a trip to Japan. If you could somehow enjoy onsen and shinkansen at the same time, it would be like heaven! And yes, East Japan Railway Company (JR East) will make this heavenly dream a reality!!
A new shinkansen named Toreiyu, with coach cars featuring big bath tubs (for foot bathing), facing the car windows, will be launched this coming June. Today I'll give you a sneak peek at this latest bullet train.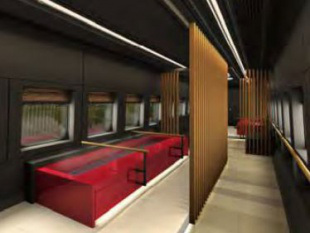 Special car with big tubs for foot baths
Toreiyu covers the distance between Fukushima and Yamagata in two hours (top speed:270km/hr). What's more, Toreiyu also has a lounge with a tatami floor. So after enjoying a foot soak while taking in the scenery from the the coach windows, you can relax and have a drink on the tatami floor 😀

Spacious tatami floor lounge with a bar counter
I am currently living overseas and won't get back to Japan this summer, but I will definitely try this outstanding shinkansen the next time I visit home!!
Source: JR East press release
Author: Junko 
This is JAPAN Style!