The other day, the Tokyo area was hit by a very rare, very heavy snowfall. Plenty of cars got stuck in the snow, and traffic was virtually paralyzed. But in this severe situation, one small car, a Suzuki Jimny, got the chance to show its true abilities. Zoom zoom zooooom!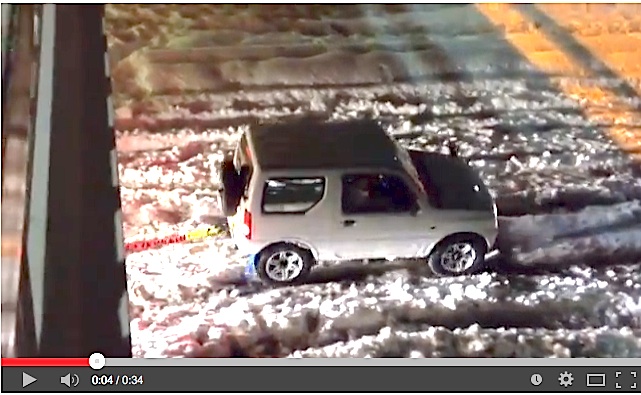 Wonder what this tiny Jimny is towing?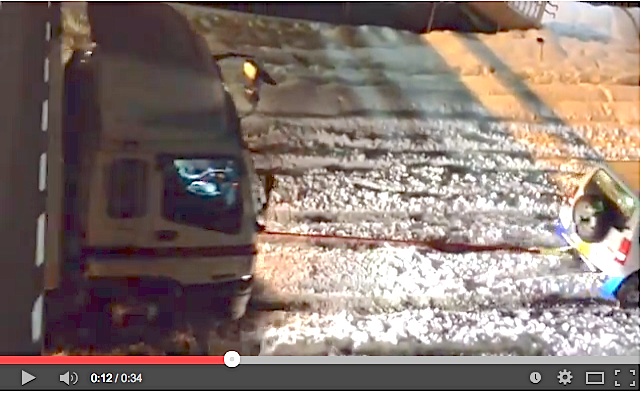 Wow. It's a big truck!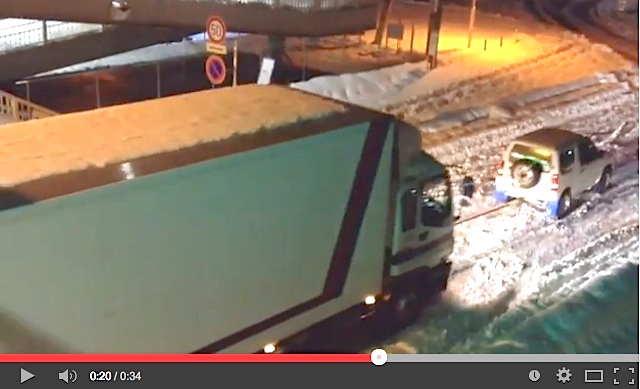 OMG! This truck is more than big. Its massive!!
The Suzuki Jimny is a popular line of off-road/"kei" four-wheel drive vehicles produced by Suzuki."Kei-jidōsha" literary means "light automobile" and is a class of small/compact cars with engines of less than 660cc displacement. That's smaller than many motorcycle engines! This fuel-saving kei-jidosha category is marketed specifically in Japan. Still, with performance like this, maybe you should hurry to a nearby Suzuki dealer 😉
Author: Junko
This is JAPAN Style!