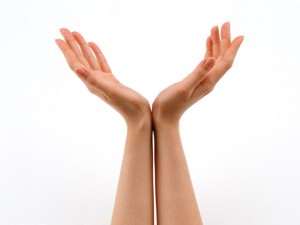 This is a weekly headline round-up of the posts titled [Japan after Quake] on our Facebook page.
[Mar.11] iPhone app, "Smile by Inoue Takehiko" (Slam Dunk author). Illustration collection posted on Twitter after 3.11. Free.
http://itunes.apple.com/en/app/id494185930
– Clock
It works as a clock with the slideshow of illustrations on the screen. You can adjust or change the settings such as fonts, background music or the timing that illustrations switch.
– Gallery
You can browse all the illustrations of "Smile" collection and export the one you like to your photo library.
– Wallpaper
You can get the wallpapers which were designed only for this app.
"Clock" and "Gallery" updates automatically when Inoue posts new illustrations to Twitter.
[Mar.9]  Japanese town haunted by loss a year after tsunami.
http://www.newsday.com/news/world/japanese-town-haunted-by-loss-a-year-after-tsunami-1.3590575
One year on, the pain of unthinkable loss runs deep in the town of Minamisanriku. The March 11, 2011, tsunami took away loved ones. It took away jobs and the means to make a living. And it took away the very heart of the physical town, where people lived, worked and shopped.
[Mar.8] The television reporter who filmed as she ran.
http://www.telegraph.co.uk/news/worldnews/asia/japan/9121956/Japan-earthquake-and-tsunami-anniversary-the-television-reporter-who-filmed-as-she-ran.html
Ayumi Yanagisawa, a correspondent for the Japanese broadcaster NHK, was working in a tiny seaside town when the earthquake hit. Her first instinct was to pick up her camera.
[Mar.7] Fukushima Residents Live With Fear Of Radiation.
http://www.huffingtonpost.com/2012/03/07/japan-tsunami-anniversary-fukushima-residents_n_1326077.html
Yoshiko Ota keeps her windows shut. She never hangs her laundry outdoors. Fearful of birth defects, she warns her daughters: Never have children…
[Mar.6] Japan Tsunami Anniversary: Mikuni Fumitaka's Survivor Story.
http://www.huffingtonpost.com/2012/03/05/japan-2011-tsunami-survivor-fumitaka_n_1307266.html
One year after the tsunami and earthquake that devastated the northeast coast of Japan and left thousands of people dead, Robert Michael Poole and photographer Benjamin Parks traveled to Ishinomaki, one of the worst-hit towns, to ask survivors how the recovery is progressing, about the government's response to the disaster, and how the people are coping.
[Mar.5] Post-tsunami Japan will tell its own stories with 'Japan in a Day'
http://www.filmschoolrejects.com/news/japan-in-a-day-ridley-scott-tony-scott-crowd-sourcing.php
Fuji TV, Ridley and Tony Scott are asking that the people of Japan pick up a camera on March 11th to tell their own stories for a massive documentary project being called Japan in a Day.
This is JAPAN Style!