When we walk down a street, we sometimes come across a rather strange sight.  Today, I would like to introduce an article which writes about such "mysterious sight" at a station in Tokyo.
Generally, places associated with Japanese stations are –well, I think they are not Japanese-specific, but very common worldwide-, food shops including cafeteria and restaurant, convenience store, pharmacy, shoe repair shop etc.  However, Nishi-kasai station on Tozai line of Tokyo Metro has a miniature stone garden in its station square.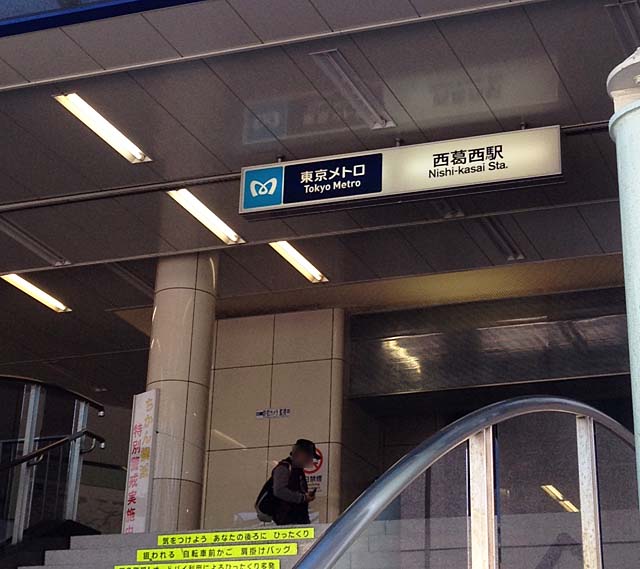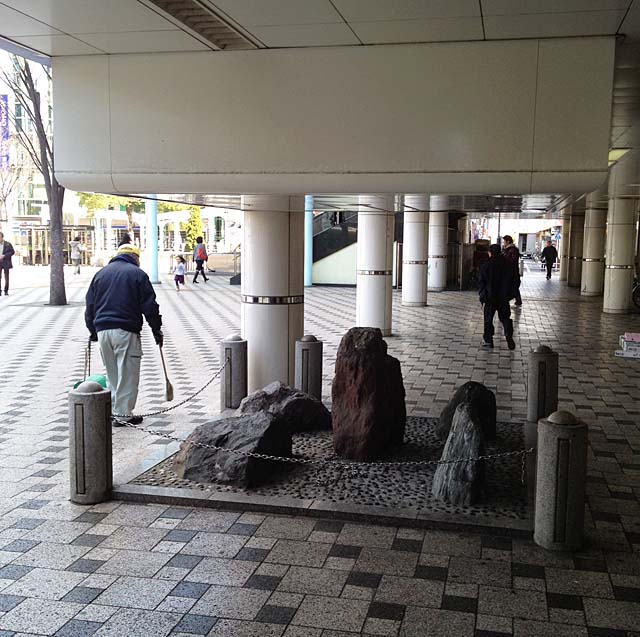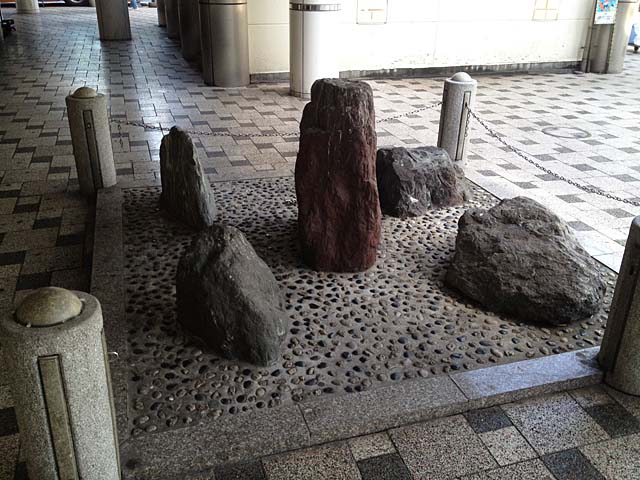 The size of the stone garden itself is as small as 2.5m square; however, it still has variety of big and small stones in the karesansui (dry landscape)-style.
But mystery here is why the stone garden is made in station square.
According to the article, expansion project of the station revealed that the station had a structural problem, and where the stone garden is located now, was likely to have lower ceilings than other parts of the building.  So, the stone garden was made for safety of station users.
Wow, who could imagine such a hidden background  😯 You may wonder why it uses stone rather than using real flowers or trees.  For this question, the article explains that Edogawa ward, where this station is located, is a town surrounded by a river.  So, people were looking for some object which symbolises riverside. (FYI, stone garden in Japan almost always uses white small stones to represent sea, so it can be associated with watery landscape.)
Also, the author of the article was pretty impressed about the fact that the station didn't use signboard saying 'Mind your head!' or 'Caution! Low ceilings!', but decided to have some stone garden politely.  I agree with this:-)  This must be a good way to keep better view rather than having too much instructions hanging down in front of you.
How was today's article?
Please let me know how you liked it☆
Source: web R25
This is JAPAN Style!