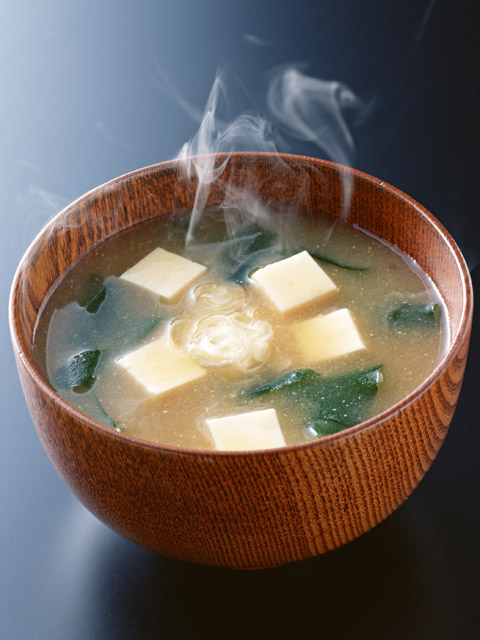 Last month, Marukome, one of the most well known Japanese "miso" manufacturers has started selling their new home-use miso soup dispenser named "One Shot Kiwami". With this new method, preparation is remarkably simple.
First, place a special liquid miso bottle and water into the espresso machine-style "One Shot Kiwami".  Next, add your favorite miso soup ingredients such as diced tofu, chopped green onion and wakame seaweed in a bowl . Finally, press the button on the machine to serve. That's it! You can make a tasty miso soup in about one minute 🙂 The temperature of the machine's water is 75℃, which is the best for miso soup. What's more, the amount of miso and hot water is adjustable. No advanced skills are necessary.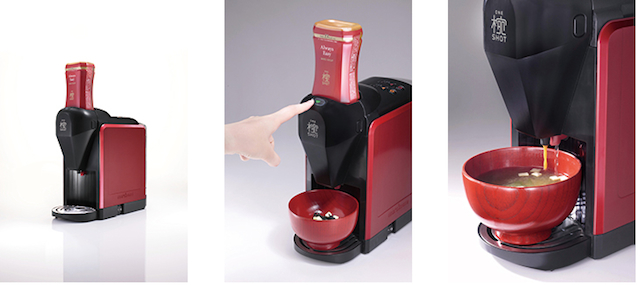 The body is quite compact and convenient for maintenance and cleaning (some parts are removable)
Size: W130×D330×H270mm 
Weight: 2.8kg
Price: ¥9800(US$96)
AC100V 50/60Hz
Online sale only.
Sounds good, doesn't it? If you are a true miso soup lover, how can you live without one?
Source: Marukome
Author: Junko 
This is JAPAN Style!