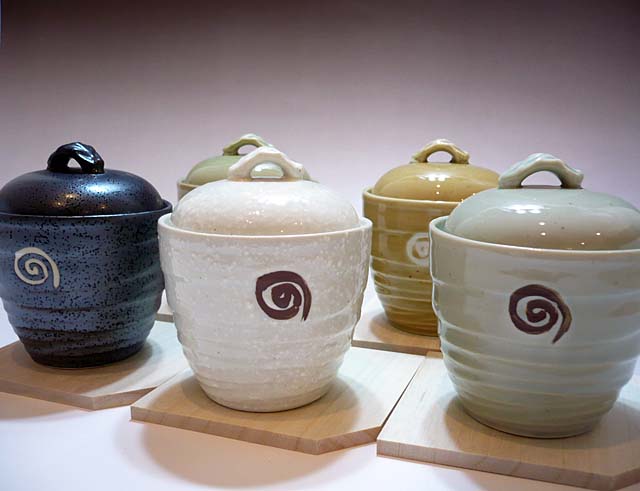 This is the Japanese MINO yaki free cup set. Mino-yaki started about 1300 years ago.
During late 16th century to early 17th century, tea ceremony became popular and
special Mino-yaki tea sets were produced for the tea masters who have special preferences.
Mino-yaki is known as playful ware. It features bold shapes,
unrestrained decorating and unique glaze.
These characteristics are more likely seen in modern art in the west but asymmetric beauty
was already appreciated 400 years ago in Japan.
This is JAPAN Style!