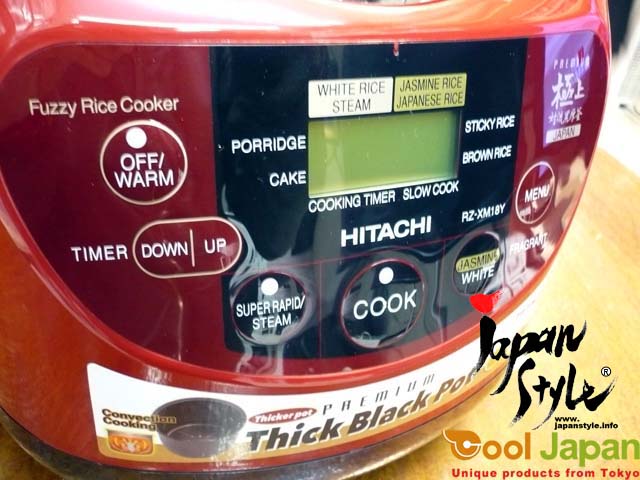 Japanese HITACHI brand overseas model rice cooker, 10 cups (1.8L), 220-240V.
[SPECIFICATIONS]
– Cooking programs: Jasmine Rice, Japanese Rice, White Rice, Sticky Rice, Brawn Rice, Porridge/ Cake.
– Slow Cook Program: can set slow cook time up to 12.5 hours.
– Steaming program to help preserve the food and its nutritional values.
– Thicker Inner Pot to prevent the rice from sticking to the pot.
– Convection Ditch Inner Pot quickly distribute heat to the rice and ensure that it is given the proper amount of water and heat throughout the cooker.
– Super Steam Cap.
– Super Rapid Rice Cooking.
– Automatic Rice Warming' program.
– Washable inner lid
– Preset timer: 12.5 hrs.
– Multi-menu cooking
– AC 220-240V 820W (Cook) 40W (Warm)  Plug SE
– Operation manual: English
[220-240V Area…]
Australia, UK, Europe etc.
We have selling them on our ebay store! Please check it out! 😉

If the eBay link is dead and you have questions about the item, please contact me HERE.
This is JAPAN Style!