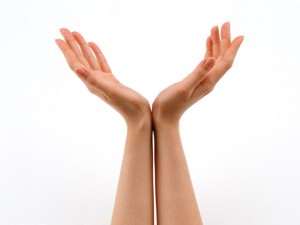 This is a weekly headline round-up of the posts titled [Japan after Quake] on our Facebook page.
[Feb. 7] One man's quest to bring good coffee and hope to Japan's tsunami zone.
http://www.theatlantic.com/video/archive/2012/02/one-mans-quest-to-bring-good-coffee-and-hope-to-japans-tsunami-zone/252592/
After the earthquake and tsunami, Yoshi Masuda set out to share his love of coffee and vintage gramophone tunes with survivors, driving across Japan in a VW bus and setting up outposts of the HOPE Cafe. His humble goal is to create a scene of normalcy and warmth in a devastated area…
[Feb. 8] Welcome home, Arisa: Missing woman's body found nearly 11 months after tsunami.
http://en.rocketnews24.com/2012/02/08/welcome-home-arisa-missing-womans-body-found-nearly-11-mos-after-tsunami/
Arisa's mother Etsuko said, "I went to collect her and I said 'Welcome home. I'm so sorry it took so long.'"
[Feb. 8] Fukushima spa resort fully reopens after March disaster.
http://mdn.mainichi.jp/travel/news/20120208p2g00m0dm058000c.html
At the front of the queue was Kazuyuki Komatsuzaki, a 46-year-old man from Ibaraki Prefecture. "I started to wait at 9 o'clock last night. I came here to say thank you to the Hula Girls who toured the nation and made a lot people smile (following the disaster),"
[Feb. 9] Japan enlists foreign bloggers to revive tsunami-hit tourist biz.
http://www.theregister.co.uk/2012/02/09/japan_foreign_bloggers_earthquake/
The Japanese government is trying to get foreign bloggers to do PR for it by inviting them to earthquake- and tsunami-hit areas to write compassionately about the progress being made in reconstructing the ravaged north-east of the country.
[Feb. 10] English massage therapist helping tsunami victims in Japan.
http://www.bognor.co.uk/community/inspirations_chichester_woman_helping_tsunami_victims_in_japan_1_3500278
For Mary touch and massage is an international language that everyone, no matter what culture, can understand.
[Feb. 11]  Japan priest fights invisible demon: radiation.
http://www.reuters.com/article/2012/02/10/us-japan-disaster-invisible-idUSTRE81906N20120210
"The damage here in Fukushima is different from the destruction caused by the tsunami," Zen monk Koyu Abe said.
[Feb. 12] Rising to its feet: Japan before & after (AMAZING PHOTOS)
http://rt.com/news/japan-tsunami-reconstruction-photos-111/
With the powerful earthquake and tsunami hitting Japan last year, the country seemed to be devastated and almost beyond recovery. Still, 11 months on, the Japanese have made amazing progress in raising their lives and cities from the rubble.
This is JAPAN Style!