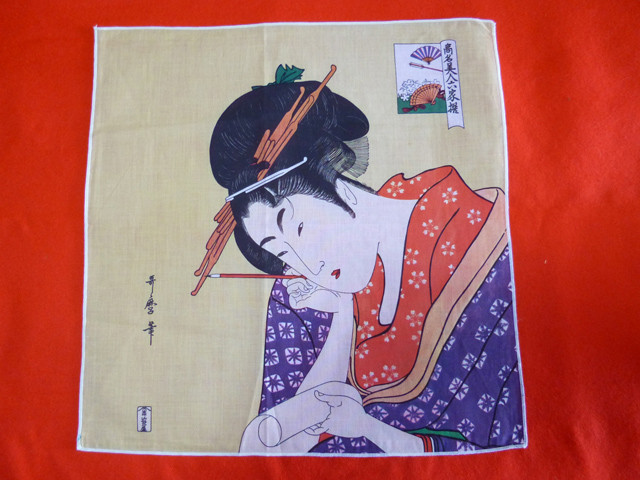 This is a large-sized handkerchief with a picture of Ukiyoe (Japanese woodblock print by Kitagawa Utamaro) motif which Japan is proud of. It would be cool to be used as a bandana, or to be decorated on the wall wih frame.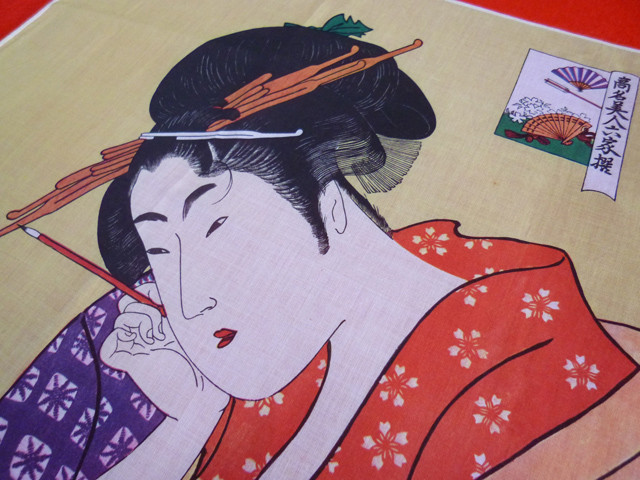 Please look at this beautiful fabric and others in our online store under the wa-style category!

If the eBay link is dead and you have questions about the item, please contact me HERE.
This is JAPAN Style!