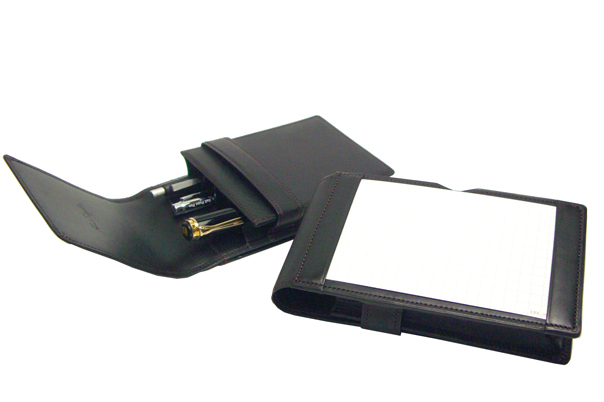 Nagasawa original 5 x 3 cm size pen case for four pens with jotter
You surely want to go out bringing your favorite pens with you! Which pen should you bring with you today? There are many pen cases for two or three pens, but how about a pen case for four pens?  We recommend this item not only as a pen case, but as a necessary item for your daily use.
This is a very useful and easy-to-use item to write down your sudden ideas.
Please look at this cool leather case and others in our online store under the stationery category!

If the eBay link is dead and you have questions about the item, please contact me HERE.
This is JAPAN Style!