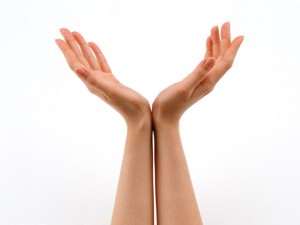 This is a weekly headline round-up of the posts titled [Japan after Quake] on our Facebook page.
[Dec.19] A closer look at Japan's tsunami disaster.
http://www.statesmanjournal.com/article/20111219/NEWS/112190330/A-closer-look-Japan-s-tsunami-disaster?odyssey=tab%7Ctopnews%7Ctext%7CNews
Tokyo International University of America student Satomi Ono recounts the impact of Japan's March earthquake and tsunami on her and her family.
[Dec.20] Japan earthquake, tsunami and Fukushima nuclear disaster: 2011 review.
http://www.telegraph.co.uk/news/worldnews/asia/japan/8953574/Japan-earthquake-tsunami-and-Fukushima-nuclear-disaster-2011-review.html
Japan's Fukushima region transformed from rural haven to ravaged wasteland when the earthquake and tsunami struck in March 2011.
[Dec.21] Welsh singer Katherine Jenkins visits tsunami stricken area and shares "Ave Maria" with children.
http://www.youtube.com/watch?v=KQFN9y247Vg
[Dec.22] Tsunami hit Iwate city faster than most people could run.
The massive tsunami that ravaged northeastern Japan on March 11 surged into the Iwate Prefecture city of Miyako at a speed of 8 meters per second, faster than many people could run, a team of researchers has calculated.
[Dec.23] Calling 2011 'a truly distressing year,' emperor voices continued support for evacuees in new year.
http://www.japantimes.co.jp/text/nn20111223a5.html
On the occasion of his 78th birthday Friday, Emperor Akihito reflected on the past year and expressed his concern and continued support for victims of the quake, tsunami and nuclear crisis triggered on March 11.
[Dec.24] Kamaishi city's bar street called "Nonbe Yokocho" reopens in a temporary building.
http://www.iwate-np.co.jp/cgi-bin/topnews.cgi?20111224_8
Five bars had an opening day on Dec 23, and 10 more will succeedingly open.
[Dec.25] One night only Christmas Eve illumination of lone pine tree that miraculously survived the tsunami.
http://www.iwate-np.co.jp/cgi-bin/topnews.cgi?20111225_P
The tree was illuminated by 20 spotlights and 2 light pillars expressing "repose of souls" and "hopes"
This is JAPAN Style!