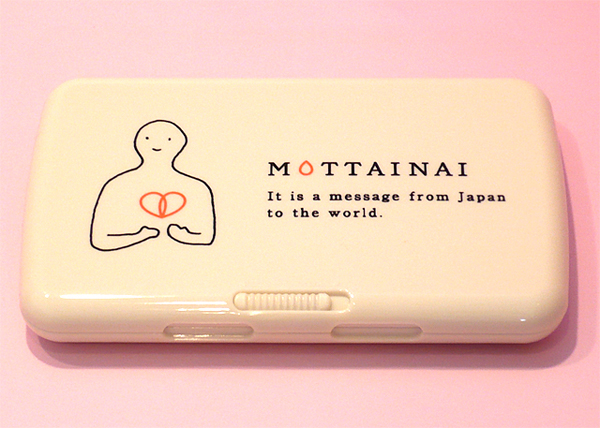 This is a Japanese [W: Mottainai] concept portable chopsticks, spoon, fork set.
It is a message from Japan to the world…
Made in JAPAN!
This is JAPAN Style!
You should follow me on Twitter HERE.

If the eBay link is dead and you have questions about the item, please contact me here.