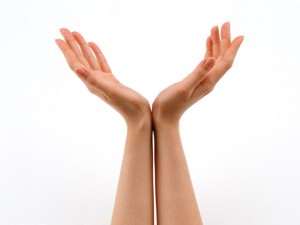 This is a weekly headline round-up of the posts titled [Japan after Quake] on our Facebook page.
[Nov. 21] Railway tracks may become exclusive bus lanes.
http://www.yomiuri.co.jp/dy/national/T111120003930.htm
Converting the sections to lanes to be exclusively used by public bus services will cost less than half the amount of rebuilding railway tracks there. The conversion work can also be finished more quickly, better benefitting local residents
[Nov. 22] Photos: Eight months on, still reeling from disaster.
http://mdn.mainichi.jp/photospecials/graph/20111122/index.html
Photos showing abandoned landscapes and the people who live near them, while underscoring the radiation threat that continues to haunt Japan.
[Nov. 23] Photo collection titled "ATOKATA" taken by Kishin Shinoyama.
http://lightbox.time.com/2011/11/21/after-the-storm-kishin-shinoyama-documents-japan-post-tsunami/#1
[Nov. 24] Fourth-graders in South Carolina learn from Japanese children in tsunami-devastated town.
http://www.islandpacket.com/2011/11/22/1872761/bluffton-fourth-graders-learn.html
The principal said she hoped her students would learn more about the world. They've also surprised her with their compassion for the Japanese students. When she showed satellite images of the devastation in Kesennuma, there was an audible gasp. "It was genuine concern," she said.
[Nov. 25] Tsunami relief comes in form of paper cranes.
http://www.pressherald.com/news/tsunami-relief-comes-in-form-of-paper-cranes_2011-11-25.html
Seven-year-old Danny Taylor made his first paper crane last week. Dozens of similar cranes made by the community's children will be sold at a concert in December to raise money for Japan's earthquake and tsunami survivors.
[Nov. 26] Graduate student rebuilds portable shrine to encourage residents of tsunami-hit town.
http://mdn.mainichi.jp/mdnnews/news/20111126p2a00m0na013000c.html
Taking tips from his 74-year-old grandfather — a craftsman specializing in building portable shrines — Nobuya Fujiwara, a graduate student of the University of Tsukuba in Ibaraki Prefecture, rebuilt the portable shrine and unveiled it at a reconstruction event held at a temporary shopping street in the Ogatsu district of Ishinomaki on Nov. 19 and 20.
[Nov. 27] Iwate salmon catch drops 40% / Tsunami damage to fishing nets worsens long-term decline.
http://www.yomiuri.co.jp/dy/national/T111126002494.htm
Experts point to two major factors behind the sharp drop. One is damage to fixed salmon nets near the shore due to the March 11 tsunami caused by the Great East Japan Earthquake. The other is a continuous long-term decline in the number of salmon returning to the prefecture each year.
This is JAPAN Style!