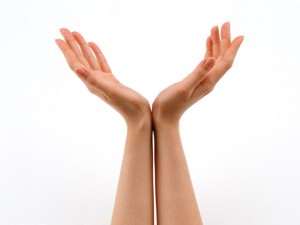 This is a weekly headline round-up of the posts titled [Japan after Quake] on our Facebook page.
[Nov. 14] Japan returns to 6% growth after earthquake.
http://www.cbc.ca/news/business/story/2011/11/14/japan-economy.html
Japan's economy grew for the first time in four quarters; a comeback from the earthquake and tsunami disaster that already faces multiple global headwinds.
[Nov. 15] Parents of preschoolers lost to tsunami sue town.
http://mdn.mainichi.jp/mdnnews/national/news/20111115p2a00m0na004000c.html
The parents of two of three preschoolers who died in the March 11 tsunami have sued the town that oversaw the preschool for some 88 million yen, claiming the town's inadequate response caused the children's deaths.
[Nov. 16] Tsunami fails to stop newspaper even if it's one page, handwritten.
http://globalnation.inquirer.net/18295/tsunami-fails-to-stop-newspaper-even-if-it's-1-page-handwritten
Even the tsunami could not stop Ishinomaki Hibi Shimbun, an evening paper, from coming up with an issue the next day. It did so by going low-tech.
[Nov. 17] First-time filmmaker takes on tsunami.
http://www.stltoday.com/suburban-journals/metro/education/first-time-filmmaker-takes-on-tsunami/article_6760ad70-1253-59a8-b799-40b350670e4c.html
Zajac, 18, a senior at Whitfield School in Creve Coeur Missouri, is in the middle of making what's tentatively titled "New Hibakusha."
[Nov. 18] Bhutan's royal couple visits Fukushima.
http://www.youtube.com/watch?v=2j2dIaA6d4E
King Jigme Khesar Namgyel Wangchuck and Queen Jetsun Pema visited Fukushima Prefecture to pray and encourage people suffering from the grave disasters.
[Nov. 19] Local governments invited on 'debris-viewing' tour bid to accept tsunami rubble.
http://mdn.mainichi.jp/mdnnews/news/20111119p2a00m0na005000c.html
"We've been able to learn about the terrible situation the affected areas are in and about the lack of danger from the debris, but it will be difficult for us to reassure our residents (about accepting debris)," a participant said.
[Nov. 20] How do you protect yourself against a tsunami?
http://www.pbs.org/newshour/bb/science/july-dec11/japan_11-17.html
Researchers in Japan are working to find ways to limit the most-catastrophic damage from tsunamis. Science correspondent Miles O'Brien reports.
This is JAPAN Style!