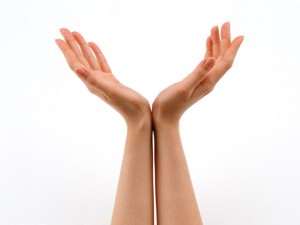 This is a weekly headline round-up of the posts titled [Japan after Quake] on our Facebook page.
[Oct. 24] Post-tsunami tourism campaign to lure Japanese travelers to Australia.
http://www.news.com.au/travel/news/post-tsunami-tourism-campaign-to-lure-japanese-travellers-to-australia/story-e6frfq80-1226175212674
Australian post-tsunami tourism campaign will target Japanese tourists who have never before flown outside their homeland.
[Oct. 25] Up to 20 million tons of debris from 3.11 tsunami moving toward Hawaii.
http://news.yahoo.com/blogs/envoy/20-million-tons-debris-japan-tsunami-moving-toward-143640503.html
The debris includes furniture, some appliances, anything that can float. Even a fishing boat.
[Oct. 26] Japan's tsunami cleanup six months later.
http://abcnews.go.com/blogs/headlines/2011/10/japans-tsunami-cleanup-6-months-later/
Images from shortly after March 11, and from six months later, showing the progress of Japan's enormous  cleanup and recovery.
[Oct. 27] Japanese tsunami documentary screens in N.Y., inspires $10,000 gift.
http://mdn.mainichi.jp/arts/news/20111026p2g00m0et118000c.html
"On behalf of all the people in the affected areas, we appreciate being a part of this festival," said the director Omiya to the audience, adding that he hopes the funds can help the area "improve and move forward."
[Oct. 28] Fukushima plant dismantling will take over 30 years.
Tepco has acknowledged that it may not be able to remove the fuel from the reactors for another 10 years and experts say cleanup at the plant could take several decades.
[Oct. 28] ¥40,000,000 (US$527,870) w/a message "for 3.11 victims" found in Hacinohe city hall toilet, Aomori pref.
http://www.yomiuri.co.jp/dy/national/T111029002178.htm
The city thanked the sender, saying, "Disaster victims will be encouraged to go forward knowing other people care about them." The government has decided to treat the money as a donation to disaster-devastated areas.
[Oct. 29] Japanese fishermen net bag containing nearly $150,000.
http://www.heraldsun.com.au/news/breaking-news/japanese-fishermen-net-bag-with-nearly-150000/story-e6frf7jx-1226180489148
Trawler hauls in a bag containing more than 1000 notes, each worth ¥10,000 ($122.84) from the bottom of the sea on October 8 off the coast of the Ofunato city in Iwate Prefecture, city official Kou Ueno said .
[Oct. 30] Japan considers building a back-up capital city.
http://www.vancouversun.com/touch/story.html?id=5618376
The plan is being put championed by a broad spectrum of politicians and comes nearly eight months after the northeast of Japan was devastated by a magnitude 9 earthquake and tsunami.
This is JAPAN Style!