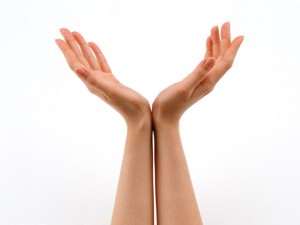 This is a weekly headline round-up of the posts titled [Japan after Quake] on our Facebook page.
[Jun 13] Forsaken by everyone, PM Kan got cheered up by the victims in the tsunami-hit area.
http://www.yomiuri.co.jp/feature/20110316-866918/news/20110611-OYT1T00671.htm
Prime Minister Kan is pressed to retire from the position by the Government party. He visited a shelter in Kamaishi, in Iwate Prefecture.
[Jun 14] 3 mill commuters unable to get home on 311; Tokyo reconsiders its measures
http://www.asahi.com/national/update/0614/TKY201106140233.html
The Tohoku Earthquake made the Tokyo government realize that its disaster control measures were not effective. The authority said "we didn't foresee that so many people who couldn't get home depended on public facilities."
[Jun 15] 600 pictures drawn by child victims formed kanji letter "dream" in damaged town.
http://photo.sankei.jp.msn.com/highlight/data/2011/06/14/19dream/
A local volunteer group "Fireworks of Children's Dreams Committee" conducted the project. According to the group, most of the pictures depicted bright futures and dreams, which encourages adult victims there.
[Jun 16] Leaving for aseismic country." Applicants for overseas extended stay plans are increasing rapidly.
http://sankei.jp.msn.com/life/news/110614/trd11061422410027-n1.htm
Okinawa is also a popular destination. Many applicants are parents of young children. They want to protect their children from earthquake and radioactivity.
[Jun 17] Last month's number of overseas visitors to Japan was 358,000. 50% less than that of last year.
http://www.yomiuri.co.jp/feature/20110316-866918/news/20110616-OYT1T00895.htm
Due to the earthquake and the nuclear accident, the decreasing rate in April was the highest in the record (decreased by 62.5%).
[Jun 18] "Mujo Sobyo," a documentary film on 3.11 quake & tsunami directed by Koichi Omiya premiered yesterday.
http://www.cinematoday.jp/movie/T0010347
The 75-minute long documentary was filmed a month after the quake and tsunami. Includes footage and interviews with earthquake and tsunami survivors.
[Jun 19] 100 days passed since 3.11. Memorial services were held in the damaged area. RIP
http://www.yomiuri.co.jp/national/news/20110619-OYT1T00025.htm
More than 15,000 people were conformed dead while 8,000 others are missing as a result of the quake and tsunami
This is JAPAN Style!