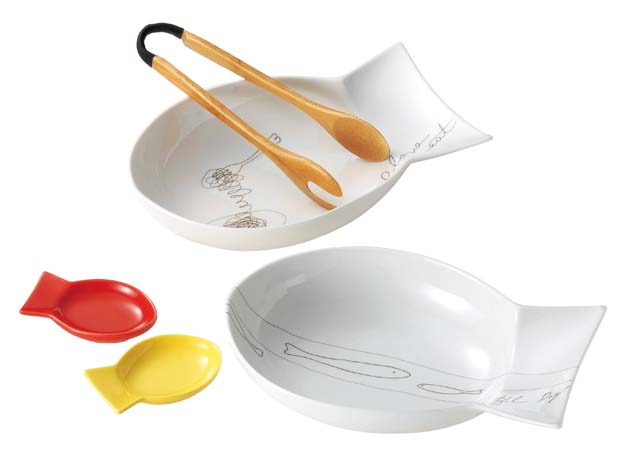 This is pair of fish shaped pasta bowls and colorful salad plates with bamboo tongs set. The design of hand-drawn image of pasta and fish on each bowl adds an accent.
Good item for gifts!
Very Kawaii!
This is JAPAN Style!

If the eBay link is dead and you have questions about the item, please contact me here.

You should follow me on Twitter.