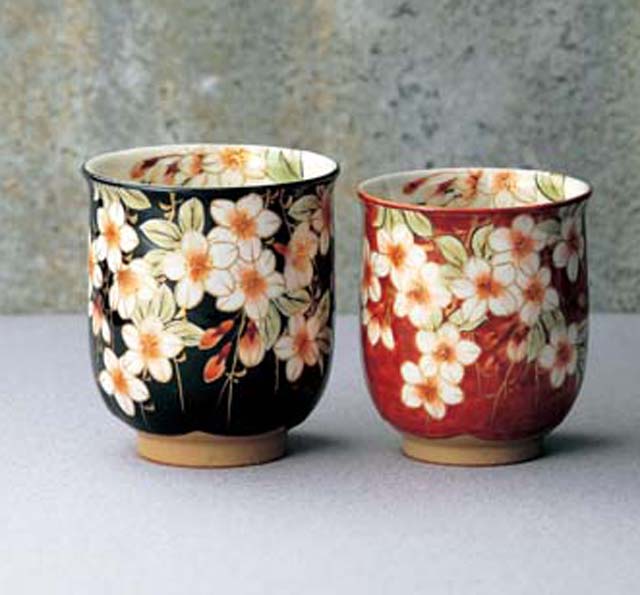 This is a pair of Kyo-yaki (Japanese ceramics) pottery tea cups. Large cup (black) is for men and small cup (red) is for women. The elegant cherry blossom design adds more Japanese taste to it. The set comes with a traditional style wooden box (see picture). Ideal item for a wedding gift.
Kyo-yaki is made in Higashiyama area in Kyoto. It started about 1590s, developed with the popularity of tea ceremony. Formerly, Kyoto was the capital city of Japan. Therefore, first-class artists and craftsmen gathered there to work and inspired each other. That is why Kyo-yaki is elegant and has the traditional taste of the court.
Most of them are over enameled after sintered. Since each famous Kyo-yaki artist had strong characteristic, there are varieties of designs in Kyo-yaki. One of the famous artists who stylized Kyo-yaki is Nonomura Ninsei who created the soft colored enamels for Kyo-yaki.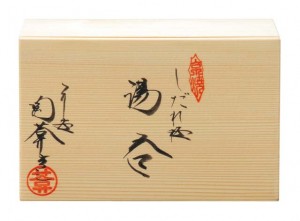 Made in JAPAN!
This is JAPAN Style!

If the eBay link is dead and you have questions about the item, please contact me here.

You should follow me on Twitter.