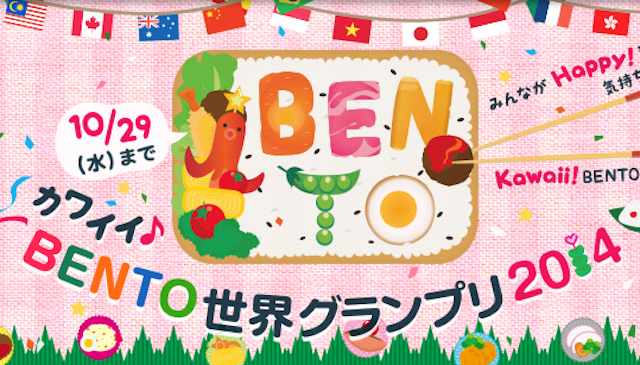 Japan's "bento" has become wildly popular worldwide. Beautifully arranged bento boxes with a variety of foods seem to appeal to food lovers from every continent, and the word "bento" is also getting common use.
Have you made, or are you interested in making, bento? If so, there is a perfect contest you can join! One of the most well-known Japanese soy sauce makers, YAMASA Corporation, is now inviting the public to join the prize contest, "Kawaii BENTO World Grand Prix 2014". This is the second annual contest, and last year people from over 30 countries enjoyed it both by posting pictures of their own bento, or by voting for the bento they liked best. Yes, you can join it just by voting  – and you even have a chance to win a prize too! (Of course the prizes seem to be shipped overseas. )
Entry period is 2014/10/3(Fri.)-2014/10/29(Wed.)
Why not take a look at their official English website for more details? 🙂
>> http://www.yamasa.com/shokubunka/bento2014?locale=en
Source : @Press
Author: Junko
This is JAPAN Style!