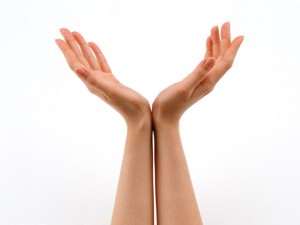 This is a weekly headline round-up of the posts titled [Japan after Quake] on our Facebook page.
[Oct. 17] Japan mulls asking China for lease of pandas to tsunami-affected city.
http://mdn.mainichi.jp/mdnnews/news/20111017p2g00m0dm003000c.html
The city-run Yagiyama Zoological Park in the capital of Miyagi Prefecture, which was hit hard by the March 11 earthquake and tsunami, has asked China about leasing giant pandas. "I think children in disaster-hit areas would be cheered up," said Sendai Mayor Emiko Okuyama.
[Oct. 18] A reporter's determination to convey quake victims' feelings to all of Japan.
http://mdn.mainichi.jp/perspectives/news/20111018p2a00m0na018000c.html
"Winter is drawing near. I would like to continue to convey local people's voices to the whole nation so that the existence of the quake victims will not be forgotten," said Akiyo Ichikawa, a Mainichi Shimbun staff writer.
[Oct. 19] Don't look back, Tohoku: It's time to look far beyond the Japanese box.
http://www.japantimes.co.jp/text/fl20111016rp.html
This awful disaster can be a turning point for Tohoku: Show the rest of Japan that with the renewal of life comes a revitalization of the spirit and a belief in the possibility of making an independent contribution to the world.
[Oct. 20] Tokyo film fest hopes to cheer disaster-hit Japan. 
http://www.reuters.com/article/2011/10/20/uk-film-tokyo-idUSLNE79J02120111020
The 24th Tokyo International Film Festival kicks off with a diverse slate of art house and mainstream fare, but the biggest theme at the annual event may be the country's real-life struggle to recover from the massive March earthquake and tsunami.
[Oct. 22] HOPE JAPAN TOUR". Ballerina Sylvie Guillem to dance for Japanese relief.
http://www.asahi.com/showbiz/pia/AUT201110210052.html
She performs at seven locations including disaster stricken Iwate and Fukushima.
[Oct. 23] Lesson from Japan: mobile phones are effective tsunami warning devices.
http://kuow.org/northwestnews.php?storyID=141606376
A tsunami expert from Japan shared this advice at a meeting of West Coast emergency planners and earthquake scientists Friday: Make greater use of mobile phones to spread tsunami warnings.
This is JAPAN Style!