– What's B-LABO? Who's Bungu-o? –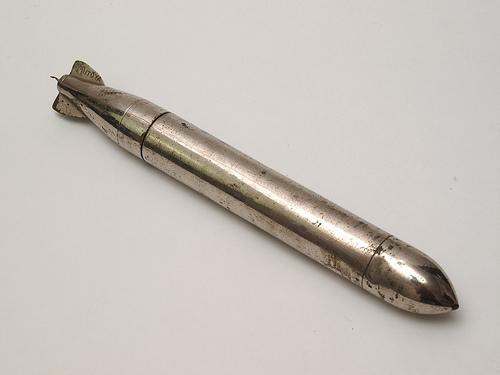 The king of stationery, Masayuki Takabatake, obtained something interesting at an antique fair. A cylindrical metallic product which might have been produced during WWII. It looks like a small torpedo but must have been made as a pen case because…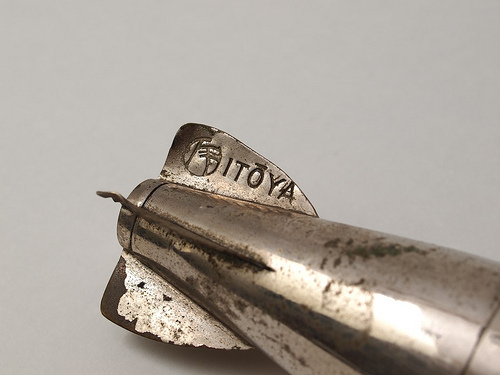 The tail assembly has the hallmark of Ito-ya, a traditional Japanese stationery company. According to historical records, use of this type of insignia began prior to 1921, so this pen case could have been made well before WWII.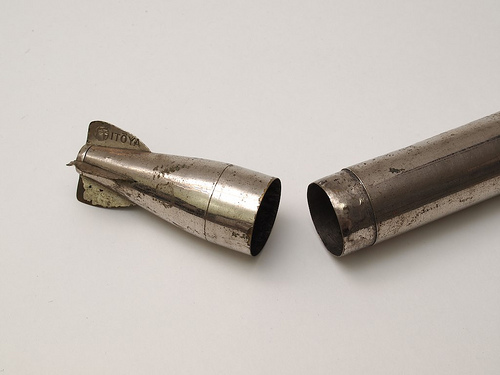 An interesting artifact with a very simple structure. This pen case has a nice antique patina and definitely looks its age with the scuffs and scratches. Possibly it just rolled around in a desk drawer for decades. But maybe it was used by a spy for secret missions or something 😮
Source: B-LABO
This is JAPAN Style!