In Japan Go was kind of an elders' game, until it got popular among young people in the last decade.
They are influenced by a Go manga, titled "Hikaru no Go", which was serialized in Weekly Shonen Jump magazine since 1998 to 2003.
It achieved mega hit as well as its anime and games.
Through "Hikaru no Go", kids found that playing Go is fun.
There is even a professional Go player who actually started learning it since he loved the manga.
Like I mentioned in [Go part 1], most people at Go salons are the middle-aged or elders.
Young players might be more comfortable playing online, where they can play with other players from different countries.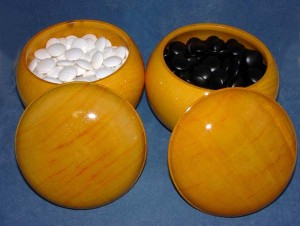 This is JAPAN Style!
You should follow me on Twitter HERE.