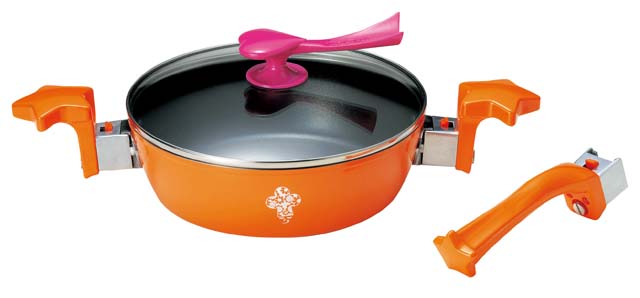 This is removable-handled cooking pan with a single handle and a pair of handles, and a glass lid. 200V electromagnetic cooking device applicable.
Florine contained resin inside and bottom is 18-0 stainless-steel. You can simply remove the handles for an easy storage (see pictures).
Very Convenient!
This is JAPAN Style!

If the eBay link is dead and you have questions about the item, please contact me here.

You should follow me on Twitter.