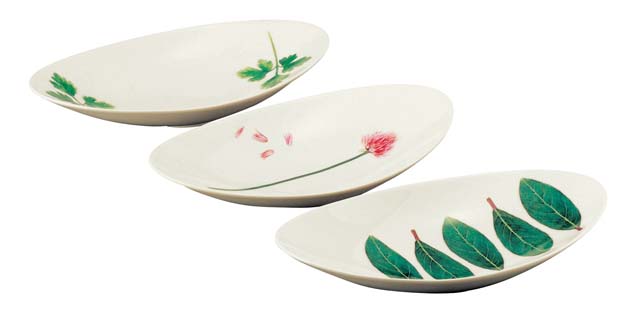 Three plates with different patterns. The oval shape plate can be used on any occasions for any purposes.
The flower and plant prints of the plates will give extra joy to the food. Ideal item for wedding gifts, birthday gifts, etc.
Very Beautiful!
This is JAPAN Style!

If the eBay link is dead and you have questions about the item, please contact me here.

You should follow me on Twitter.