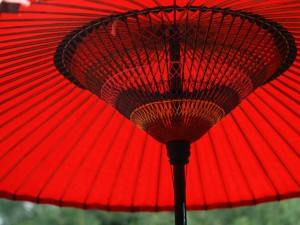 Because we have lots of rain in Japan, umbrellas are necessaries to us.
In the old times, Japanese people used traditional umbrellas made of bamboo frames and waxed papers.
They are still used at Japanese Inn or tea shop as sunshades.
Today, the most sold umbrellas in Japan are the vinyl ones.
They are so cheap that you can get them at 100 yen shops.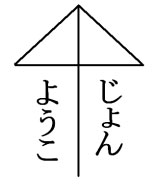 In Japan, there is an expression for 2 people sharing 1 umbrella.
It's "aiai-gasa" and the word has been used to express their intimacy.
The expression was in a book written about 300 years ago.
Young people often draw aiai-gasa with each of the couples's name or their name and their crush's name.
This is JAPAN Style!
You should follow me on Twitter here.