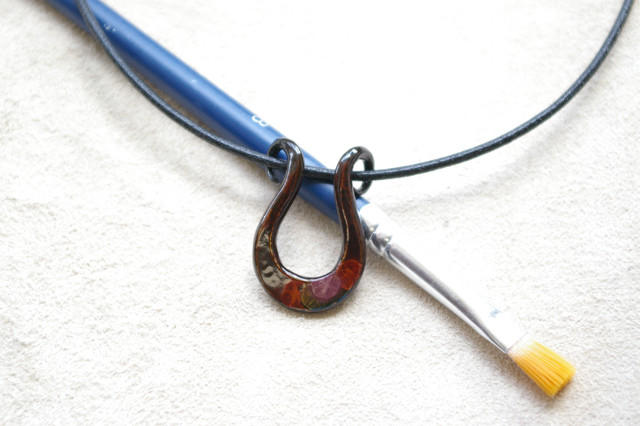 Bring happiness to your life with our new horseshoe necklace!
Hand crafted in Japan, this necklace with its horseshoe shaped charm is a symbol of luck and happiness. Different cultures have different beliefs about the horseshoe, all of which associate with luck. In Japan, the shape of the horseshoe is a symbol for road safety; it is also believed that the horse will attract luck in the form of money.
In this particular horseshoe necklace, various colors of morning glory are painted at the bottom of the horseshoe. The horseshoe has slender sides, completed with a leather string. The paintings of morning glory represent summer, especially in Japan. The colorful flowers will brighten up any outfit you wear, and also bring that hot summer feeling to your everyday life.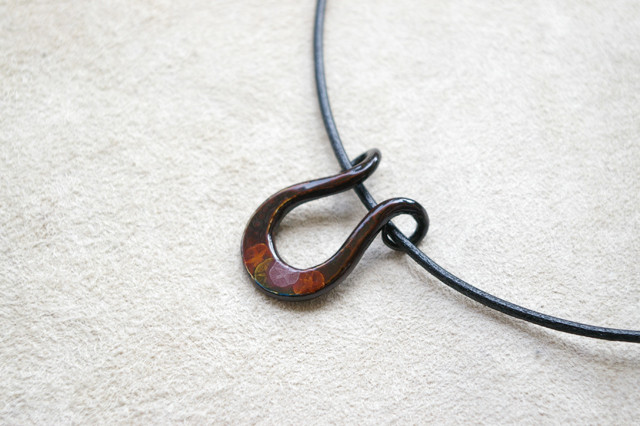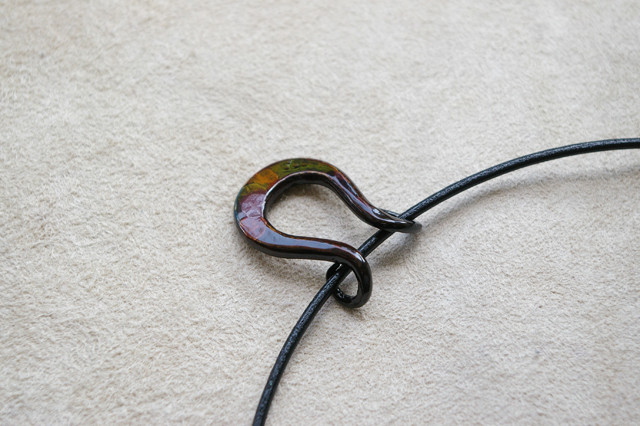 Please look at this necklace and others in our store under the iron category. These charm necklaces are not only great for adding some accent to your everyday outfit, but it can also be used as a great gift for a special someone  😛

If the eBay link is dead and you have questions about the item, please contact me HERE.
This is JAPAN Style!