Universal Studios Japan (located in Osaka prefecture) will hold a scary but fun event called Halloween Horror Night.
-Date:  Sept. 23 – Oct. 30 (only Fri – Sun and holiday)
-Time:  6:00 pm – closing time
-Fee:  No extra charge (just admission fee for the park)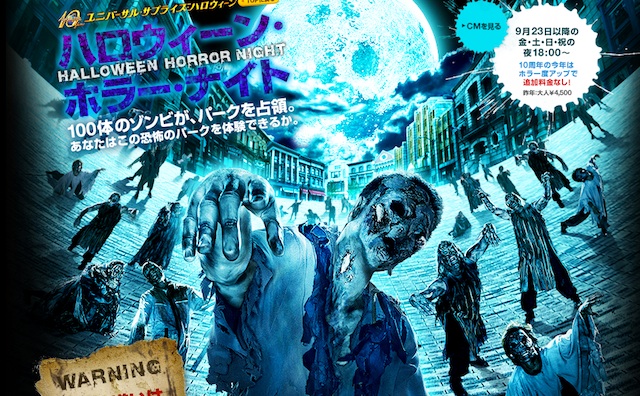 The park will be occupied by over one hundred zombies! These zombies mostly appear in two regions called "horror areas". And if you need much more scary experiences, you should visit the "super" horror spots located within each of the two horror areas. For this ordeal, being unprepared is your greatest enemy!
Well, that and the undead. You will see zombies not only in the horror areas, but also lurking at some other attractions or restaurants (@_@)!! (Of course there are also some safe areas for the people who don't like zombies).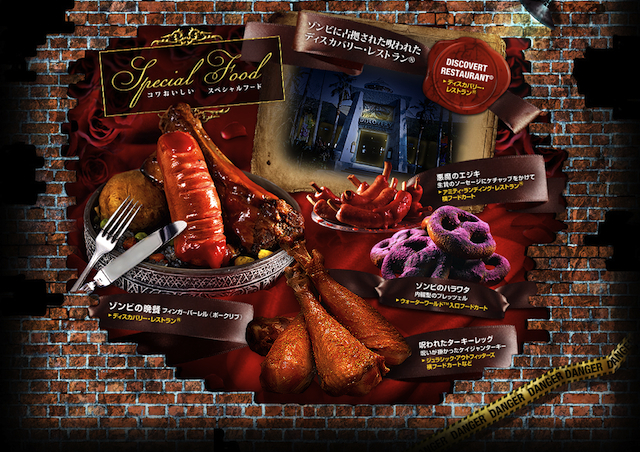 What's more, at some restaurants awful-looking dishes will be on the menu. Look at the special dishes featured above. These entrees are called "entrails of zombies", "cursed turkey legs", "supper of zombies", and "prey of the devil".
Hmm. Sounds horrible, but must be delicious!
Source: Universal Studio Japan
This is JAPAN Style!