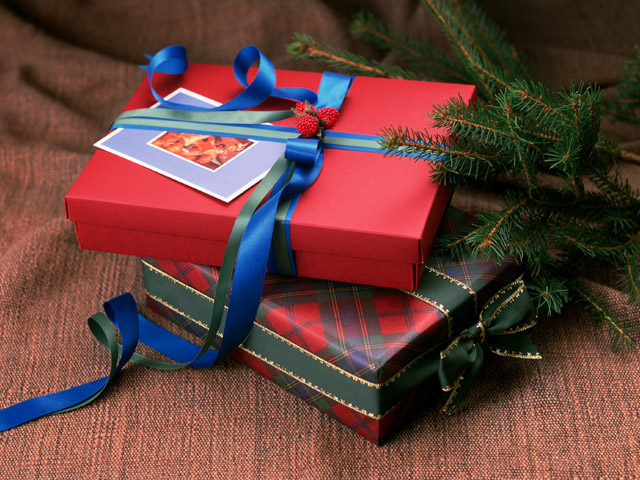 There is a good news for people who wants a Japanese unique bag. We are going to look for reviewers who will use and post a review for our Japanese handmade bag with the technique of "plant dyeing".
"Plant dyeing" is a technique as described below.
Plant dyeing an unique dying technique nurtured by Japanese unique nature and culture over more than a thousand years. As this technique uses natural colours which can be extracted by natural material, even the same types of plant could create different colour depending on season, which means one cannot be exactly the same with others. As this technique requires time and effort, this was initially developed to dye clothes of medieval aristocrats. Also, plant dyeing has a low strength against sunlight, sweat and washing etc.; therefore, it was not suitable for modern mass production technology. However, plant dyeing has been well loved by those who love unique and natural texture which can only be created by nature. Recently, plant dyeing has been receiving people's attention for its eco-friendly dyeing method. Dyes and mordant used for plant dyeing are both material exist in nature.
This time we would like to introduce you a plant dyeing tote bag as the following.
This tote bag has long handles so that you can carry on your shoulder. Back lining uses red rubia so that finishing colour is bright and you can easily see things inside. Red lining which can be seen contrasting with chic outer colour brings cuteness to poised outer colour. Upper part of the bag has magnet latch so that exposure of metallic part can be eliminated and soft looking can be kept. Classic bag does not impair functionality; it has go pockets inside and outside.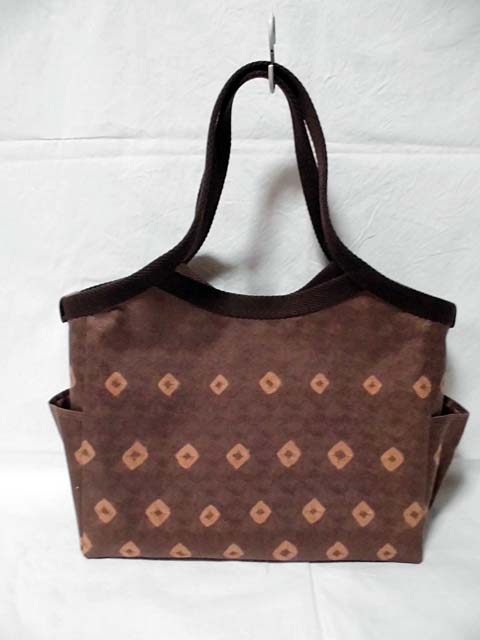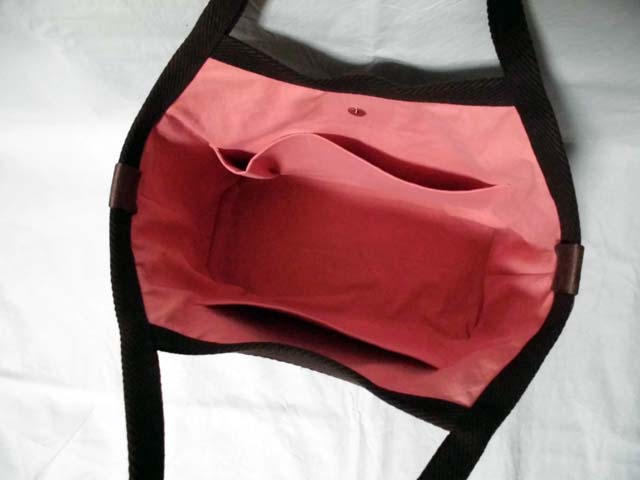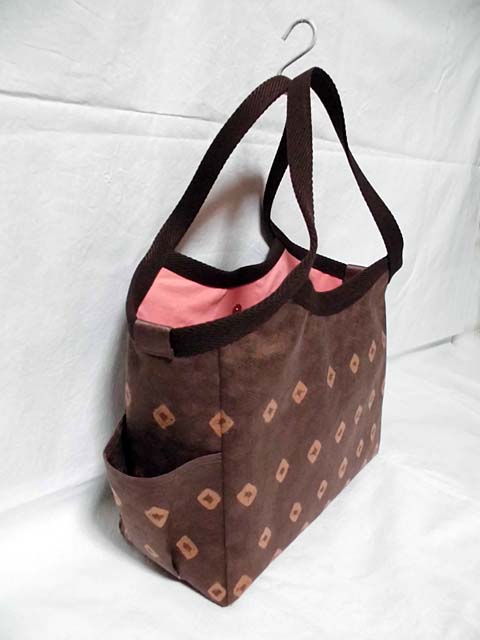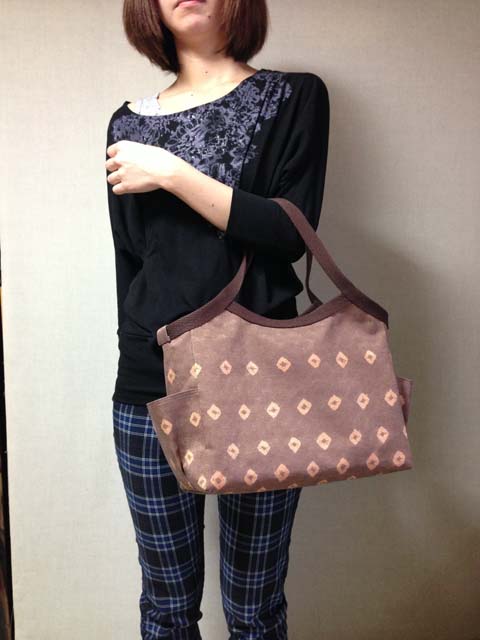 What do you all think? The key point of this quite sophisticated bag is handmade! Because this cannot be mass-produced, you cannot find the same one anywhere.
Now we offer you "half of the regular price" if you post the review of the tote bag; The regular price is US$279.99, so we offer you at US$139.99.
Details of this bag is HERE (ebay).
Qualification: Female only (Not Japanese. Sorry for residents in Japan but this is for those who are not living in Japan only.)
Participants: 1
Price: 50% off (Not free)
Posting your review would be essentially required.
How to apply: To apply for this campaign, write the followings and send through the URL below.
Title: "Application for Bag Review"
1. Your name
2. Gender
3. Nationality
4. Email address
5. URL for your blog (if any)
Application URL:
http://www.japanstyle.info/contact
Application deadline: August 31st
If we receive more than one applicants, we will determine the winner in our criteria, we will contact her individually.
We look forward to receiving your application!  😛
This is JAPAN Style!